IB program begins first year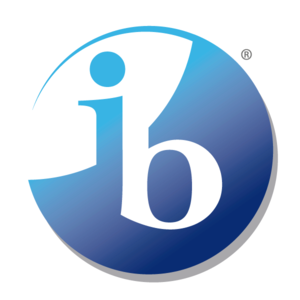 As of the authorization date May 2, the two-year International Baccalaureate program is now offered to juniors. The program took three years to go through the process to be approved to become an IB World School.
"It is a worldwide educational program that is respected by colleges," IB coordinator Debbie Quick said. "IB's philosophy involves having a world that involves peace, respecting cultures and having a global perspective."
The IB diploma is an international qualification that pushes globally-minded students to master critical thinking, become independent learners and explore academic opportunities. Students in the program say that enjoy the program because it offers learning experiences that appreciate other cultures and traditions.
"I wanted to be a part of the IB program because it focuses on global perspective and it is not just centered on the U.S. and what's important to us but about other people's perspectives and their views," junior Daria Fontani said. "I am looking forward to expanding my knowledge and my cultural understanding and being in classes with people who have a real desire to learn."
IB students complete a two-year program, junior and senior year, and take specific IB classes. Quick said IB students are separated from pre-AP and AP students because with IB, students must take all IB classes first. Once the students fulfill that requirement, if they still have room in their schedule, then they are available to take any other kind of class
"I hope to gain a better understanding overall," junior Roshan Desai said. "For English, we are exploring more modern features of English rather than older literature, like we are exploring media right now. [It's] just an overall more deep knowledge about each topic."
Students in the IB program say it differs from AP courses because the learning environment is more engaging and collaborative and some students prefer learning that way.
"I felt that the AP program was more like you learn material and then you basically took a test on it and that was it," Desai said. "You just hit every point for the AP exam. But for IB it seemed more interactive and seemed like actual learning rather than memorizing. I just liked that."
For students who are interested in being in IB, they should be aware that it is more academically challenging, but it is also encourages more confidence in learning and looks impressive for universities.
"I am looking forward to expanding my knowledge and my cultural understanding and being in classes with people who have a real desire to learn," Fontani said. "I am also hoping to learn more about the world in general that I haven't in other classes already."