Interior Design 2 designs new classroom for Incubator EDU
Interior Design 2 students will present their temporary space projects to the Incubator Committee tomorrow in the lecture hall. One of the designs will be selected and be used for the new classroom space.
"It will be a very official and professional presentation," interior design teacher Jodi Jacobsen said. "This is a real project they are working on, with a real client. It's a big deal."
The assignment the students were given works around creating a design for the new temporary space that will provided for an incubator class next year. They put together a color pallet, decided on furniture, drew up floor plans and created a presentation. Both 3D sketch models and digital design boards were also assembled as part of the project.
"A lot of thought goes into every aspect of the project," junior Isabella Melendez said. "I want everyone to know that we've all worked so hard and that it's not easy. It's beneficial for everybody in the class, especially because we get to see this project implemented in Vandegrift next year."
The students worked in pairs, splitting up the work while also covering each task together. Jacobsen wanted the students working together so they would get a better feel for what it's like when working in the field as a professional with other individuals.
"I worked with Dahyeok Jang on the project," junior Saige Prucha said. "We worked on the project for the past month non stop, with choosing the finishes, furniture pieces, 3D model, and design boards. It was really fun to get to work on a project that may actual get used for a room that I am hoping to be in next year."
In the Incubator class students will learn about foundational business concepts from entrepreneurs and business experts, and then apply those concepts to a team's new business idea. First semester, in teams, students will gear up an idea and conduct a Minimum Viable Product presentation to secure funding test their project. Second semester students will focus on developing their business idea to get ready for Pitch Week, where students are put in front of actual investors to pitch their innovative idea.
"To be honest I am bit nervous going into the presentation," Prucha said. "It is in front of some of our principals and the teachers who teach Incubator. They could either completely love or completely hate the design. Either way, I'm just glad that I got the opportunity to work on this project."
About the Writers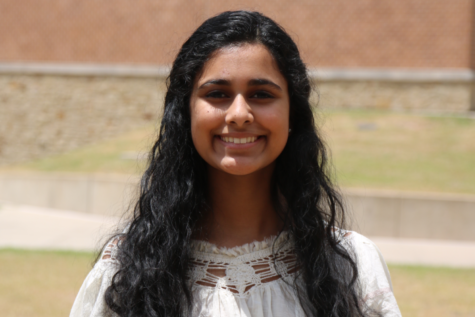 Harshita Avirneni, Spotlight Editor
Harshita Avirneni is a senior and this is her third year on the Vandegrift Voice staff. She joined newspaper because she wants to pursue a career in journalism. Harshita is also involved in UIL journalism, robotics and FCCLA.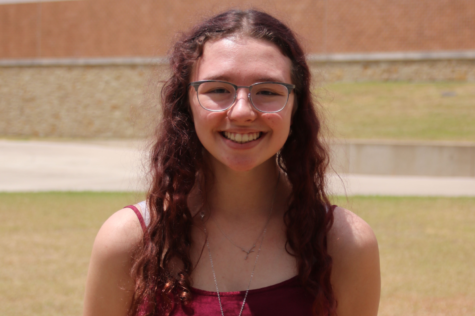 Claire Lawrence, Opinions Editor
Claire Lawrence is a senior and this is her third year on the newspaper staff. She wants to study journalism in college and eventually become the editor of a successful publication. She also enjoys theater and writing music.