Choir students sing at annual winter concert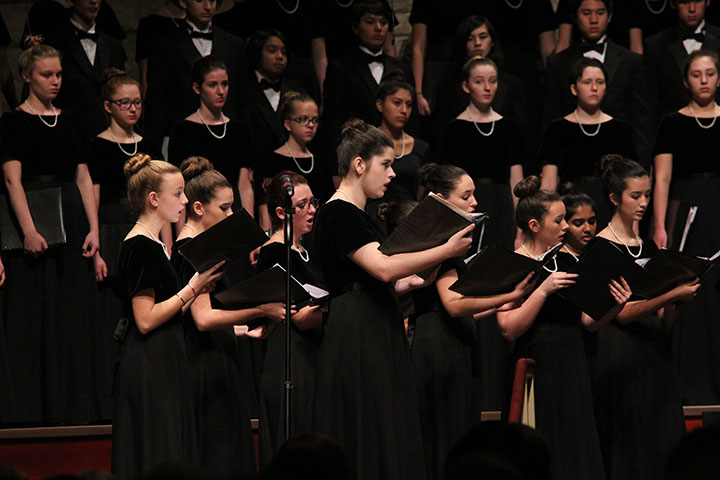 The choir classes showcased their talents at their annual winter concert yesterday. The choirs sang at Austin Baptist Church at 7 p.m..
"There was lots of practice and lots of singing," freshman Loni Weston said. "Sometimes the songs got stuck in your head."
Weston did choir during middle school, but this was her first concert as a highschooler. She prepared for the concert by trying to keep herself happy.
"I did a lot of choir concerts in middle school, so I was excited," Weston said. "Sometimes I just sang the songs."
Sophomore Audrey Riddell said that she felt her choir sounded good. This was her second time performing at the winter concert.
"My choir's really small, so I think we could have had more volume." Riddell said. "But there's nothing we could really do about it because there's only 16 kids in it or something like that."
To prepare for the concert, the seven choirs had to practice with the band directors. Some of them also used their own time to practice.
"We did a lot of stuff in class," Riddell said. "But I also went home and memorized it and did some practice at home."
Freshman Ross Marburger, however, did not feel prepared. He forgot about his first high school choir concert.
"I accidently got on the bus," Marburger said. "I had to rush over [to the concert]. It was pretty scary, actually, but I made it."
This year's concert was a different style from last year's, where the directors used technology to display messages around the church. Riddell said that she enjoyed this year's concert better.
"I think we sounded really good," Riddell said.
About the Writer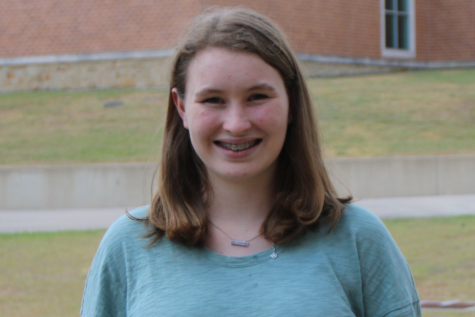 Natalie Brink, News Editor
Natalie Brink is a senior, and this is her third year on the Vandegrift Voice staff. In the spring, she competes in UIL journalism. When she has free time she reads as much as she can and walks her dog. She hopes to pursue a career in journalism after graduation.