FFA Public Relations Team Continues To State
​​The Vandegrift FFA Public Relations team competed on Nov.16 at the Area VII FFA Leadership Development Events and secured second place, and will be advancing to the semi-final state competition.
"I'm so excited to be a part of the FFA public relations team this year," senior Natalie Kelliher said. "We have been practicing a bunch and it's awesome to see hard work pay off. I'm beyond excited to represent Vandegrift at the state competition this year."  
Public Relations is a team event that consists of two to four  team members. They have 5-8 minutes to present a program for a specific target audience about FFA and what it represents.
"I'm really looking forward to see how our team places on a State level," junior Camille Barkhuizen said. "We've been working and practicing every week; going over the script, answering questions as well as setting up and taking down our props."
The team earned a spot in the area competition after placing first in the district contest Nov. 6
"I am really excited to see how we perform in front of a bigger audience, and how we rank statewide," senior Makinna Pritchard said. "We have been practicing twice a week in the mornings and occasionally on the weekends as well; this entails prop set up/clean up, running through the script, and answering the questions that come along with the competition."
Their program this year is modeled after the SNL Weekend Update to be a Vandegrift FFA Weekend Update, with a small portion of the program being dedicated to the "Really?!!" segment covering stereotypes about the FFA.After their program, they're asked questions about the FFA as if coming from the target audience. This year the target audience is members of the media.
"This competition basically has our team perform as the marketing team for both the National FFA Organization and our Vandegrift FFA chapter," Pritchard said. "We have put together a performance highlighting everything FFA has to offer with the target audience of the media, as well as answer questions about the organization and its impact from a panel of judges."
The team will travel to Huntsville and compete in the semi-finals on Dec.1. The top 20 teams from around the state will be reduced to the top 10. If they make it to the following final state round, they will compete again on Dec. 2 for the final state placing.
"We've been preparing for quite a while now," senior Ashley Burton said. "From 7 a.m. practices to late night FaceTime calls, we just kept putting in the time and the effort to make sure we were as prepared as possible. My teammate's encouragement and the end result made it all worth it!"
The Vandegrift FFA chapter has only been chartered since 2012 so this is the very first leadership development team from Vandegrift FFA to go to the state contest!
"I'm super proud of all the hard work that these girls have put in so far," Ms. Escamilla said. "We will continue to prepare for the next competition, and are so excited to compete again at the state level."
About the Writers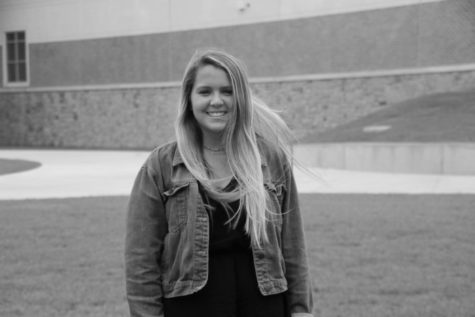 Lane Williard, Staff Reporter
Lane Williard is a junior and this is her second year writing for the Vandegrift Voice. In her free time, she enjoys photography, hanging out with friends, and exploring Austin. Lane has lived in Austin her whole life, and hopes to stay in state for college.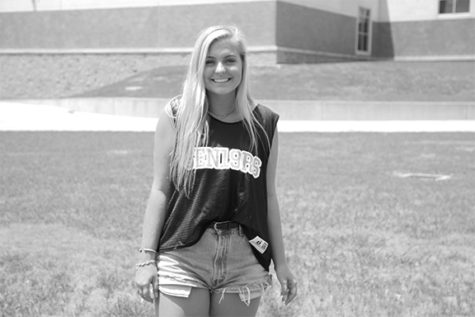 Hallie Locke, Social Media
Hallie is a senior at Vandegrift this year. This is her second year on the Vandegrift Voice staff. When she's not writing for the Voice, she loves hanging out with her friends or spending quality time with her family. She will be attending the University of Tennessee in Knoxville next fall.