Zach Wong becomes State Scholarship Winner
Senior Zach Wong attended the boys State Scholarship Camp at the University of Texas at Austin during the summer and became the State Scholarship Champion once the camp finished.
"It feels great," Wong said. "It was such an honor to be nominated by the American Legion for Texas Boys State and it was really fun."
The camp Wong attended is a leadership, government and politics camp.
"The week is an election from the county level to the state level," Wong said. " We would run for different positions and we would learn the process of running for these positions and campaigning and voting. At the same time, we would learn a lot of leadership skills on how to campaign and how to vote. It was a lot of politics and I learned a ton."
Before attending the state conference, Wong felt nervous at first.
"I didn't know what I was really getting into," Wong said. "I knew the basics of what it was about but I wasn't completely sure on how it would go. In the end, it turned out really well."
For the state conference, Wong didn't need to prepare anything.
"We took ourselves and went along with it," Wong said.
In order to go to the state conference, Wong was nominated by some of his teachers. One of which was counselor Lori Quick.
"Boys State is an exceptional opportunity for students to interact with students from all across Texas and experience real world governmental procedures and build relationships," Quick said. "Boys State is highly selective and they look for students who are eager to contribute to and whose future goals are to give back to their community. Zach Wong was a perfect fit."
The process of going to the state conference didn't have much leading up to it.
"After I was nominated, there was a dinner that I attended to meet the type of people that I would be going to the camp with," Wong said. "Other than that, I walked in on the week and that's when it all started."
About the Writer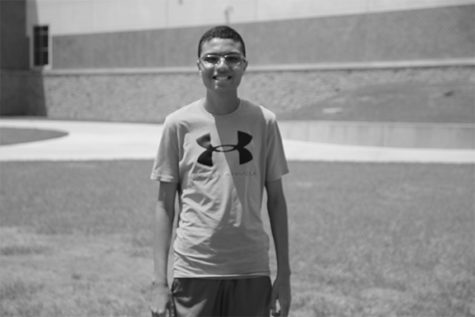 Justin Jalomo, Sports Reporter
Justin Jalomo is a senior and this is his third year on the newspaper staff. He is involved in band and the A/V department at Vandegrift. During his free time he likes to watch TV, play video games and play sports.