Dressing Up with Lanie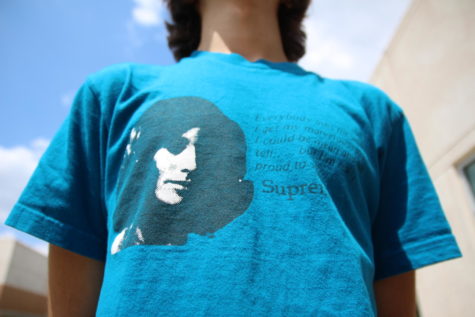 As I've gotten older, I have started to become more open to the fashion world. The things that I may have thought were okay or cool became cooler. I started to get into dressing nicely when I could, experimenting with different styles. I was first exposed to high fashion when I became friends with kids who were older than me in eighth grade. I strayed away from basic brands and the typical southern pride style that originates from my hometown of Fort Worth and other mensuel country towns. I would scroll for hours through Tumblr looking for ideas for outfits and said goodbye to looking simple when I realized I could dress differently from everyone else.
The people who I started hanging out with dressed with conscious effort to look their best, creating outfits that were unique. So I did too. Here are my suggestions on how to dress yourself to impress, at least through my eyes.
Thrifting was my first and best effort to find great clothes. You never know what you're going to get. Out of all my dream shopping choices, this one comes first because it's affordable and you're likely to find clothes that no one else will have. Great vintage clothes, sneakers and t-shirts. You can find slightly used shoes that went out of style for someone else and make them your own. Great thrift stores in the Austin area include Buffalo Exchange (my personal favorite), Monkey's, Savers, Goodwill and The Salvation Army.
The method to thrifting is to look for designer brands, giant "Dad Tee's" (as I like to call them), jean shorts in your size and barely used sneakers.
A great resource for finding out about rare designer brands, vintage clothing and new sneakers to purchase is using Youtube. Fashion bloggers are people who dedicate their career to making videos of them shopping around and getting sponsored by brands to wear their clothing and accessories. A few Youtuber's that I can tolerate include The Unknown Vlogs, Jacob Starr and No Jumper.
Rappers are another resource of the way I find out about popular garments, shoes and brands. Hip-hop culture is more popular now than ever, and with that said, so is what they wear. In my opinion, the best outfits are worn by rappers, hip-hop artist and R&B singers. People like Rihanna, the Migos, the A$AP Mob, Playboi Carti, Famous Dex, Smokepurpp & Lil Pump, Lil Yachty and Kanye West. You will not only find great style through these people, but their designer's too.
The most popular brands right now are mostly designer. Brands like Gucci, Louis Vuitton, Bape, and Supreme are popping among millennials. Although these brands aren't at all affordable, they can be purchased with a little extra money.  Because I love fashion, I would definitely invest in a job to pay for designer pieces.
Not only does dressing nice make you look good, but feel good, too. I can be having the worst day ever and remind myself, "At least I dressed well today." It makes me feel like more of my own person when I dress differently and interestingly. If I didn't dress nice sometimes, I don't think I'd have the self confidence I do now. That being said, you can't kick it till you try it.
About the Writer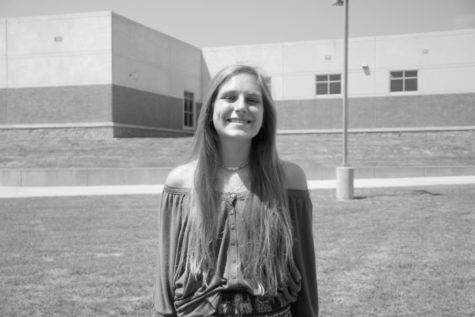 Lanie Malone, Staff Reporter
Lanie Malone is a junior at Vandegrift and this is her second year on staff. She would like to major in journalism at the University of Texas in the future. Lanie enjoys writing personal columns and personality pieces reflecting daily life, as well as doing interviews with the surrounding Four Points area. She hopes to improve her writing skills and go beyond her comfort zone to this year in the Newspaper.