STAAR Tips
Hang on for a minute...we're trying to find some more stories you might like.
High schoolers are required to pass five STAAR EOC exams in order to graduate. Freshmen take the Biology, English 1, and Algebra exams, Sophomores are required to take the English 2 exam, and Juniors have to take the US History exam.
With STAAR season right around the corner, I thought I should share a few tips to help everyone taking these tedious exams.
Pay attention during in-class reviews
This is the hardest part about STAAR testing. I know in-class reviews tend to be boring, but they're important. Paying attention during these reviews will refresh your mind before the test. You don't want to miss an easy question because you didn't pay attention during the review.
Bring something for when you are finished with the test
Personally, I don't see how anybody could sit still for two hours after they just took an excruciatingly long test. Bring something to pass the time after the test. Jackets are great because you can wear them and they can be used as a pillow. Books are another great option. Target frequently tags popular books as "20% off." Go to Target the day before the test and check out the book section. You may even find yourself engrossed in a new book series.
Get a good night's sleep the night before the test
You want to have a clear mind when taking the test, right? Getting a good night's sleep is crucial so you can think clearly for a good shot at passing the exam. It's recommended that teenagers get at least 8 hours of sleep every night, so don't stay up until 3 a.m. the night before the STAAR test.
Eat breakfast the morning of the test
This is also important to guarantee a clear mind the day of the STAAR test. I like to make eggs the morning of the test. Bring a snack to eat later in the day in case you get hungry. I know I hate that feeling of being hungry and waiting for lunch during STAAR.
About the Writer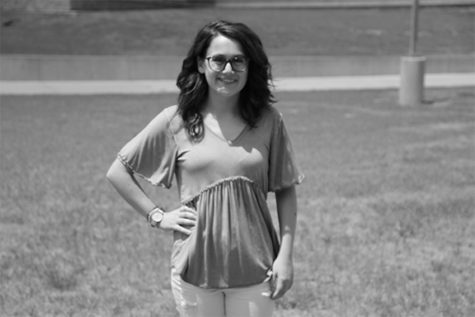 Jennifer Walker, Editor-in-Chief
Jennifer Walker is a senior and this is her third year on the newspaper staff. Jennifer took Journalism during her freshman year and fell in love with the journalism department. When she is not in newspaper, Jennifer can be found in the broadcast studio or working on a piece for AP 2D Design. She will study Communication Design in the Honors College at the University of North Texas next year.