PALS see PALee's for the last time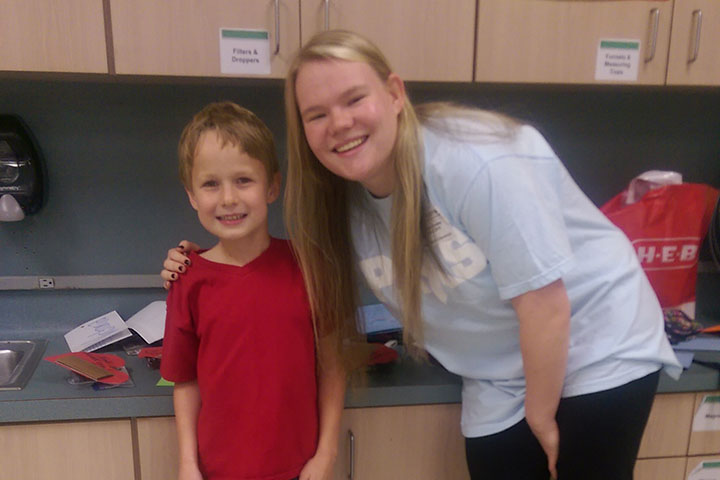 The end of the year is coming soon and that means our last travel day is near. Being paired with your PALee is one of the most important part about PALS, and I was lucky enough to be paired with a first and third grade boy. Each week I got to see them and participate in good things, individual time and a group game at the end such as Warp Speed and Name Tag. I always have enjoyed our time together and I am sad to see it come to a close, but I will always remember everything we've done together.
I met Connor, first grade PALee, at Steiner Ranch Elementary. Seeing as I haven't been in PALS until this year,  I was a nervous wreck. We were required to fill out a questionnaire by asking certain questions that would help us understand our PAL better. It was awkward at first, but once he started opening up to me I got to know him really well. Connor is all about Minecraft. He loved to talk about it and would rather talk than play in whatever group games we had planned for the week. I loved getting to know him more and more throughout the year.
My second PALee was a little boy at River Place Elementary named Sage. I met Sage halfway through the year because the boy I had at the beginning moved away. Sage is one of the best kids I have ever met. He is such a joy to be around, whether he is joining in a group activity or just talking. He has the sweetest personality and I am so proud of everything that he has accomplished this year. It was extremely sad for me to say goodbye because he was sick on the last day and so I was not able to see him. I believe that he will do great things in the future and I was so lucky to have the opportunity to know him.
Although seeing our PALee's for the last time is upsetting, there is more going on in the school that we are working on. Viper Camp is coming up and I am super excited to be a part of that with all of my fellow PALS. It will be a great ending for us seniors and a great beginning for all of the incoming freshmen next year. I am excited for what PALS will be doing for the school and community in the years to come.
About the Writer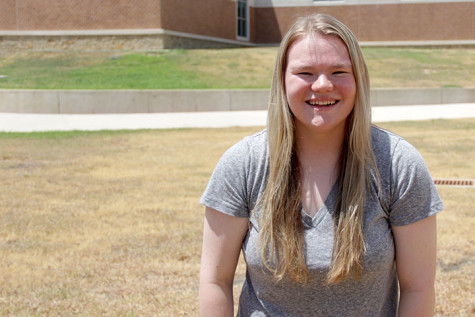 Zoe Dowley, Feature Editor
Zoe has been on the newspaper staff for three years and loves writing and informing the school of everything that is going on throughout the year. Zoe is a senior and plans to study Social Work in college to help people who need it the most. She will miss Vandegrift and writing for the newspaper when she heads off to college.