Yearbook staff earns an ILPC award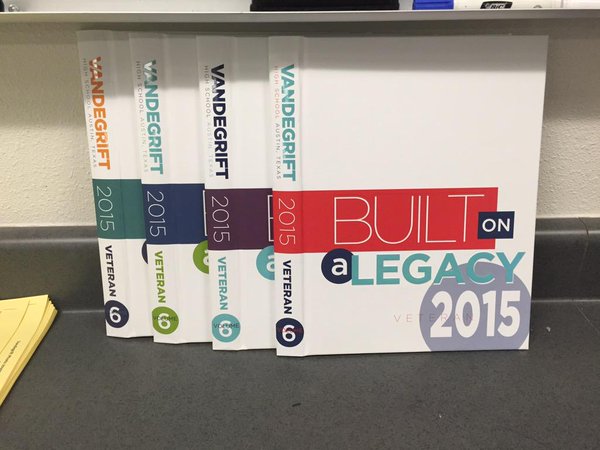 The yearbook students earned the Distinguished Merit from Inner-scholastic League Press Conference, or ILPC, for their 2015 yearbook.
"We had really good design," journalism teacher Lela Hammons said. "That was something the judges noted. We also had a very good theme, 'Built on a Legacy.' They really liked that."
The 2015 Veteran yearbook was nominated for a star award, which has never happened before for Vandegrift. The star award is the highest award that ILPC gives to yearbooks, and the yearbook staff earned it thanks to earning the Distinguished Merit.
"We're really proud of the book that we worked on last year," junior Claire Costilow said. "Right now, we're wrapping up our 2016 book. We're going to be sending it off to print next week."
The kind of star award that the yearbook staff earned is yet to be known or delivered, but it will either be bronze, silver or gold. They will find out on April 17. As for the 2016 book, it can be ordered online at www.balfor.com for $70. After May 1,  it will increase to $75.
"It's nice to see that all of our hard work from last year is paid off," Costilow said. "It's sad that the seniors from last year aren't here to share the joy with us."