Fashion through the decades
As someone growing up in the late 1990s through the 2000s, I have seen trends come and go fairly quickly. However, since about 2003 none of the new trends I've seen seem to be original. Previous decades each have their own unique sense of style that had never been seen before, but in the last 10 years each passing trend has been repossessed from the past.
2003-2006
2003 was kicked off with a bohemian trend, which was partly derived from 1970s bohemian/hippie fixation. However, 2003 put a modern spin on the short-lived style with crop tops respectively matching boot cut, ultra-low rise jeans and newsboy's caps that were making a final appearance from earlier 2000s before their eventual demise. This look was most commonly worn by teen idols though—wearing crop tops exposing nearly a foot of skin just weren't practical in school or daily life.
2005-2010
The 80s came back in sequence from the 70s, right at the tail-end of the bohemian trend and stayed for a little longer. This made for the revival of bright colors, pin straight hair (thankfully, gigantic teased hair was left behind), jelly accessories, chunky heels and funky prints. These five years were also somewhat infamous for the amount of recognition they got across the board— it also played a huge role on television. As Lindsey Bluth, played by Portia de Rossi from the TV series Arrested Development, famously quoted "It's 2005; we should be dressing like it's the 80s!"
2011-present
From a vague perspective, one could say that 90s grunge made a comeback, but 80s trends never truly dissipated. This period seems to be a diversified mix of all the previous trends with a little bit of 40s fashion influences. The newest things during this time are the designs of Michael Kors, Lilly Pulitzer, Kate Spade, Kendra Scott and Vera Bradley (though Bradley bags have almost hit rock bottom). The past five years have been a somewhat confused awkward transitional phase for fashion.
I would like to see new trends emerge this year; trends that are unique to the late 2010s would be refreshing and not to mention welcomed—some of these fashion icons have overstayed their welcome.
About the Writer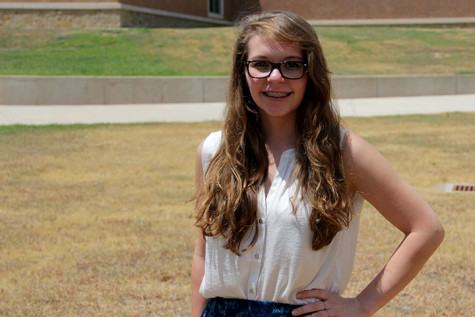 Laura Figi, Web Editor in Chief
Laura Figi (though commonly referred to just as "Figi") is the Web Editor-in-Chief for the 2015-2016 year. She enjoys writing and competing in UIL for the journalism team. Laura is Historian of the French National Honors Society, and a member of French Club and Philosophy Club. Outside of school Laura enjoys playing ukulele, singing, taking pictures of bands and downtown Austin, and playing video games. Laura plans to go to college in-state and study newspaper/broadcast journalism, photography and French.