Restaurant Review: Napa Flats
Hang on for a minute...we're trying to find some more stories you might like.
A new restaurant has opened in the Four Points area. Napa Flats is an Italian wood fire pizza kitchen that is located on 620 near Redfin Seafood Kitchen.
I went to Napa Flats this past weekend and I really enjoyed it. The service was excellent and there were a lot of people there, even at 9:30 at night. We were given a free appetizer, a "Palo Alto cheese dip," that was very good. My family ordered the Mush n' Spin and Prosciutto Arugula pizza. I really enjoyed both, but the Mush n' Spin was my favorite because of all the toppings making it delicious and a little different. I think one pizza would definitely work for two people but I have a family of four and two pizzas were just enough. I would highly recommend it if you are looking for something new and different, but are not really wanting to go too far out of the neighborhood.
I would compare Napa Flats to the Grove, which is a very similar restaurant in the Austin area. I would say that Napa Flats is a little less expensive; The most expensive item on the menu is a steak fillet for $24. The atmosphere is very nice and there is a separate area for bar eating and another separate area for people that are dining. There are also private rooms in the back for larger parties. Napa Flats also has a gelato section for dessert.
On Yelp, Napa Flats got 5 stars, which is the high rating that a business can get, because everyone is raving about how good the food and service is. I feel that Napa Flats will do very well in the Four Points area, with it being open late on Fridays after sporting events, being well priced and family friendly. Considering last Friday it had an hour wait after just one week of being open, I think it is off to a good start!

About the Writer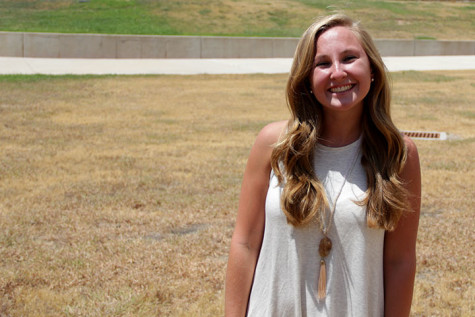 Kate Murphy, Newspaper President
Kate Murphy is a senior, she has been a writer of the Vandegrift Voice for three years. She is the current President for the Newspaper where she plans events and helps encourage her fellow students. Kate enjoys writing about sports and lifestyle articles, she enjoys writing about her fellow classmates and getting to know them. Go Vipers!