Christine Hickman wishes Vipers one final goodbye
Never failing to bring the most patriotic moment of the day, receptionist Christine Hickman sits in the front office, the Union Jack gleaming on the rims of her glasses, and recites the pledge every morning. For the past six years, Vandegrift has been blessed with a very spirited secretary—one who always reminds us about football tickets and the moment of silence, and one who will be very dearly missed by the staff and students.
After seven years of working in the front office, Hickman begins her retirement this winter break. She plans to stay home and relax, enjoy life in Lakeway and do pilates.
"I love Vandegrift," Hickman said. "I love everything about it. I love the students, the teachers and the whole building."
Hickman is from Southeast London and used to work drawing and mapping underground passages for the oil industry.
"My favorite part of every day was coming here," Hickman said.
You can always find Hickman dressed up for any event, whether it's a game against Cedar Park, a pep rally or a holiday—something different each year for Halloween.
"I've always enjoyed dressing up," Hickman said. "I hope the legacy I left was spirit."
She delivered her final message to the Vandegrift student body today for whoever remained from midterms—her final words over the intercom: "I will miss you, and have a wonderful Viper day."
"[Vandegrift] is just going to go up and get better," Hickman said. "And we're going to win everything."
About the Writers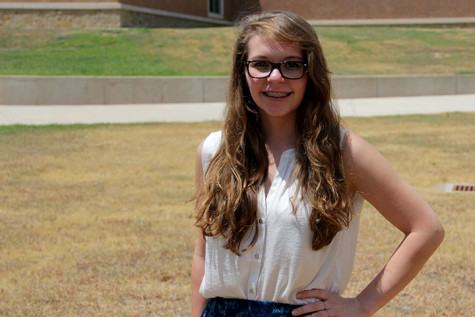 Laura Figi, Web Editor in Chief
Laura Figi (though commonly referred to just as "Figi") is the Web Editor-in-Chief for the 2015-2016 year. She enjoys writing and competing in UIL for the journalism team. Laura is Historian of the French National Honors Society, and a member of French Club and Philosophy Club. Outside of school Laura enjoys playing ukulele, singing, taking pictures of bands and downtown Austin, and playing video games. Laura plans to go to college in-state and study newspaper/broadcast journalism, photography and French.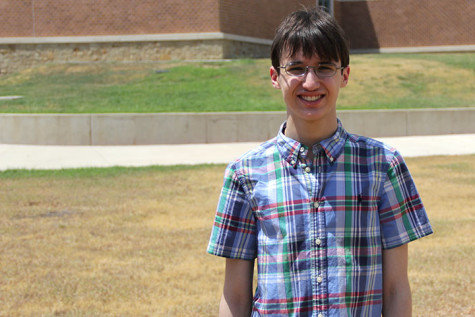 Stephen King, Writer
Stephen King is a senior and a staff writer for the Vandegrift Voice. He is a member of LEGO Club and a member of the Archery Club.