What's in for winter?
The seasons are changing and winter is here. December is now and your closets should fear. Here is a look at this season's trends and some of the basic clothing items that should be in everyone's wardrobe to bear through these cold, winter months. 
Fall was the time that you could get away with no jacket and a long sleeved shirt. However, it's December now, so ladies it's time to bring out the coats. A coat or jacket can really make or break the outfit; it can really boost the outfit up, or bring it down. One of the top trends is Reefer Jackets, a stylish fitted jacket that goes down to the mid thigh. The statement part of the jacket is the three large buttons that run down each side. This jacket is very functional and fashionable. 
Fur is very in right now, but don't worry you animal lovers, the fur I am talking about is fake, but still very chic. My personal favorite of the fur trend is the vest. They can add so much to an outfit and are definitely a statement.
Sweater dresses are a must this season, because what is easier to put on than a dress? This very instyle trend is usually paired with higher boots, to keep the look classy. Every woman should own a good sweater dress. It looks like you're dressing up and really stepping up your style game, but you know that it is just for comfort.
Ankle boots, two words, one shoe: a necessity. With so many to choose from you really can't go wrong with a solid ankle boot. You can pair them with a t-shirt and dress the look down. Or pair them with a dress and spice up the look a bit. I firmly believe that this item is a must!

Every look starts out with hair and a top hair style this winter is what the fashion magazines are calling "textured fringe." This is a more "natural hair look" where it doesn't really look like you did your hair, but that is what you're going for. That effortlessness might seem a little messy, but it looks great!
About the Writer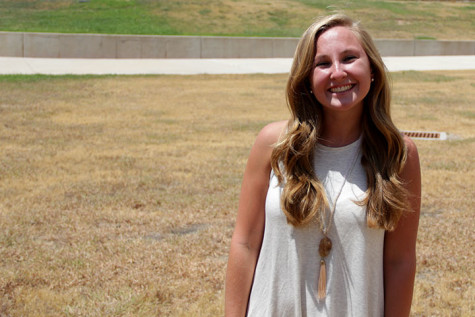 Kate Murphy, Newspaper President
Kate Murphy is a senior, she has been a writer of the Vandegrift Voice for three years. She is the current President for the Newspaper where she plans events and helps encourage her fellow students. Kate enjoys writing about sports and lifestyle articles, she enjoys writing about her fellow classmates and getting to know them. Go Vipers!