What's in for fall fashion?
Fall means a change in seasons and a change in season means a change in wardrobe. Here are some of the top fashion trends straight from the runway.
The first item is flair jeans, they are oh so seventies, but they are now oh so fall 2015.
Bold patterns are very in, the bolder the better and mix matching patterns.You might not think that it works, but the right bold patterns can go very well together.
Plaid is making a huge comeback. Target has a whole new collection from household items to clothing coming out, so there is bound to be plaid being bought somewhere because who doesn't love their local Target?
Fringe is back and better than ever. Jackets and skirts are the main and popular items to have. Don't have too much fringe. Just the right amount made as the statement piece is how fringe is being worn.
Black booties are back, but sleeker than ever. Booties made their first appearance last year and are back for the fall season, but now with a bolder look. A thicker heel and and shiny leather.
You can not achieve the perfect fall fashion without the right hair to go with it. Shoulder length hair is very in. A messy hair look without a lot of brushing, but it appears as if it took me 10 minutes look is what people are going for
About the Writer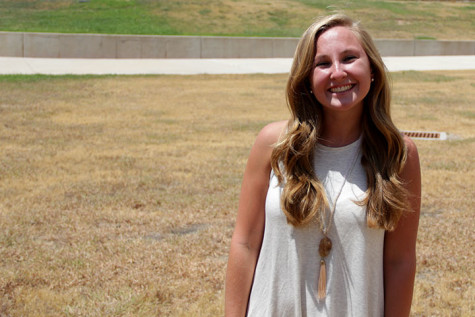 Kate Murphy, Newspaper President
Kate Murphy is a senior, she has been a writer of the Vandegrift Voice for three years. She is the current President for the Newspaper where she plans events and helps encourage her fellow students. Kate enjoys writing about sports and lifestyle articles, she enjoys writing about her fellow classmates and getting to know them. Go Vipers!