College Checklist
Hang on for a minute...we're trying to find some more stories you might like.
As senior year wraps up it's time for many of us to start thinking about college and what the next year holds. For the first time in our lives we will be living on our own and it's crucial that we're prepared for the changes that lie ahead. Here's a quick list of things all seniors should do before we head off for our freshman year of college:
      Make sure you order your final transcript. I know we all heard about this at our senior meetings, but I for one know that with so much going on in our lives, it can be easy to forget the small things. Sending your college your final high school transcript helps ensure that you can enroll in all of your classes for next year without any complications.
      Sign up for orientation. Most colleges have some sort of orientation over the summer where both incoming students and their parents can learn more about the university and what the next year will hold. It also provides a time for students to sign up for their fall semester classes.
      Get recommendation letters if you're rushing. For those of you who are rushing, especially girls, it's very important to do this now. Look up what sororities your school offers and try to find at least one alumni from every house to write you a letter. You will also need a personalized resume, your final transcript, and headshots to give to each house.
      Buy dorm furniture. Personally, I am so excited to start decorating my dorm but even if you're not it is still crucial that you get at least some essentials for your dorm room. Make sure that bring bedding especially because most dorm beds are just mattresses. Places like IKEA are should have a wide variety of cheap furniture for those who are looking.
      Enjoy your last few months with your family and friends. Okay, so this one clearly isn't required but if you're anything like me and your about to leave the state I highly recommend you do this. You're about to leave the most important people in your life and although it might not seem like it you're going to miss them I almost guarantee you will. Make sure you enjoy this stress free time in your life and make some quality memories with the people you love.

About the Writer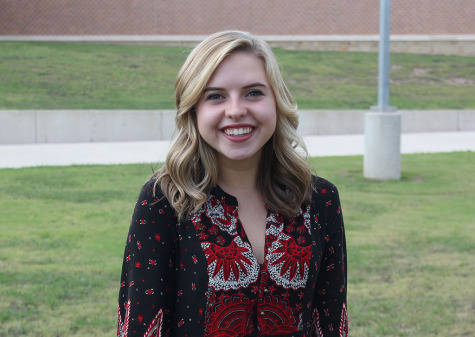 Kelly Honts, Web Editor
Kelly Honts has been a part of the newspaper staff since her sophomore year in 2012. She is the Vice President of Vandegrift's choir program and very involved with both Student Council and NHS. In her free time Kelly has her very own lifestyle blog called The Pretty Peony where she posts about both food and fashion. Kelly hopes to attend the University of Santa Clara and major in marketing so she can eventually go into fashion merchandise. In Kelly's free time she enjoys hanging out with friends, spending time outside, and reading!