Vandegrift in Lead for Lonestar Cup
Vandegrift is currently in first place for all 5A schools in the state for the Lonestar Cup, which is an award administered by the UIL (University Interscholastic League) for the state of Texas.
UIL consists of extra curricular activities for all public high schools in fine arts, athletics and academics. The Lonestar Cup is awarded to the school that tallies up the most points in all three of those areas. Winning the Lonestar Cup is a very prestigious award for a high school to receive because it shows how well rounded the students and the staff are.
Vandegrift currently sits at first place with an overall score of 74. Followed by Cedar Park High School and Grapevine High School. Vista Ridge High School sits in sixth place.
"I think it shows how great our school district is to have three high schools from our district in the top 10 5A schools in the state of Texas," principal Charlie Little said.
Vandegrift has only been open for six years and has only been competing at the varsity level in UIL for four years. It is remarkable how quickly the school has gained success and it is something that the whole community should be proud of.
"I am so proud. These awards aren't won without support from every single staff member, the support from the community and the students' hard work," Little said.
The official winner of the Lonestar cup will be announced the first week of June after all of the points have been counted. Updates for the points for all the schools can be found on the UIL website under the Lonestar Cup tab.
About the Writer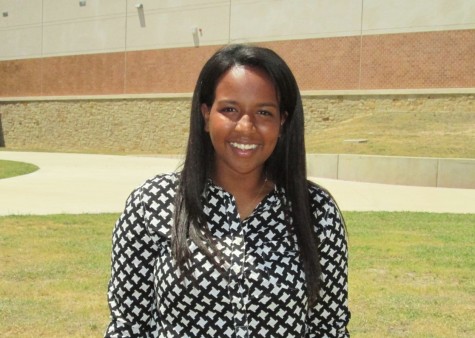 Sessen Stephanos, Lifestyles and Entertainment Editor
Sessen Stephanos is a senior at Vandegrift and has been part of the Vandegrift Voice newspaper since her sophomore year. She is the president of the philosophy club and is involved in many student organizations. Outside of school, Sessen rows crew and plays piano. In her free time, Sessen enjoys spending time with her friends and family, reading, writing, and spending time around Austin.