Takoba Restaurant Review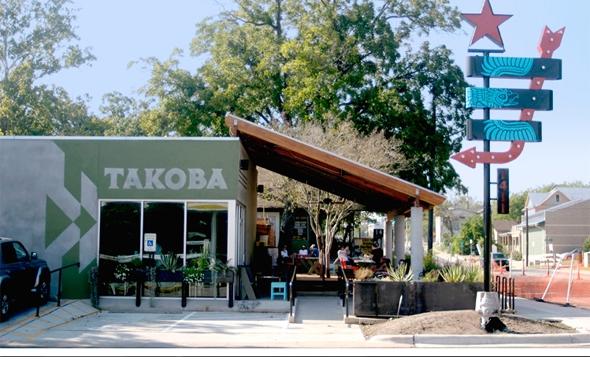 Hang on for a minute...we're trying to find some more stories you might like.
Settled right on East 7th street, Takoba is a very modern and trendy restaurant that is rising in a very up and coming area of Austin.
I went to Takoba to eat brunch and I was delighted to find that there was no need for me to parallel park because there was a lot in the back just for Takoba customers. 
I was also really happy to find that even though the restaurant was busy, there was a really minimal wait to get seated.
I had ceviche for the first time as an appetizer. I had never heard of ceviche until our waitress told us about it. The specific type of ceviche was "baja ceviche" which substituted shrimp instead of fish and was mixed with avocados, jalapenos, avocado, onions, tomatoes, cilantro and lime juice. It was served with a side of corn tortilla chips and I thought it was a great appetizer. I really liked the strong flavor of lime juice and jalapeno.
For the meal, I ordered migas and had some of their fresh squeezed orange juice. The migas were amazing, I am a migas fanatic. I have it at almost any restaurant that has it on the menu and this was definitely at the top of the list.
The staff was really friendly and our waitress told us all of her favorite things on the menu and was really great about accommodating for the food allergies that the friend I was with had.
The indoor seating was really comfortable, but the seats were fairly limited in size and the restaurant layout itself is fairly small. In my opinion, Takoba is more ideal for smaller parties. Parties of five or more may have a difficult time with seating.
Overall I really liked Takoba, the prices were reasonable and the food was delicious. It was really exciting for me to try something new on the menu and I hope to go back soon to try some more things on their menu. If you are ever looking for a neat brunch spot in a very hip part of Austin, Takoba is a great place to go.

About the Writer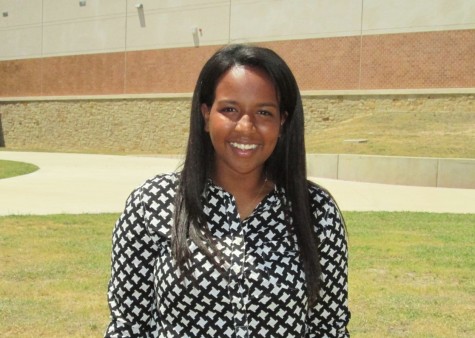 Sessen Stephanos, Lifestyles and Entertainment Editor
Sessen Stephanos is a senior at Vandegrift and has been part of the Vandegrift Voice newspaper since her sophomore year. She is the president of the philosophy club and is involved in many student organizations. Outside of school, Sessen rows crew and plays piano. In her free time, Sessen enjoys spending time with her friends and family, reading, writing, and spending time around Austin.