Artist spotlight: Kero Kero Bonito
The Japanese-London hybrid Kero Kero Bonito has been releasing electronic hits since last summer and hasn't shown any sign of slowing down. The trio released their latest single "Picture This" earlier this month and it has been played frequently on indie radio stations around the country and in various parts of the world. Other recent exposure includes Sarah, Gus and Jamie's appearance at last week's SXSW festival. With all of this activity, music blogs are buzzing about this group.
Kero Kero Bonito brings a unique sound to the indie pop realm of music. Not only do their songs fuse the English and Japanese language, but they incorporate current social topics and issues into their peppy electronic melodies to create a contrast unlike other pop or techno artists in the industry at this point. Both "Picture This" and "Sick Beat," two of the group's most popular singles, contain deeper messages about modern society. "Picture This" talks about the ever-growing "selfie culture" that has erupted with the advancements in technology and social media around the world. "Sick Beat" contains lyrics about sexism and the separation of interests of girls and boys. This element speaks to the trio's individuality as musicians.
As far as the language fusion aspect of their music, "KKB," as the group often refers to themselves, stands out amongst so many popular English pop groups and allows for a window of diversity, attracting their music to Japanese the Japanese culture as well as English-speaking cultures.
Kero Kero Bonito is a rare jewel in the indie pop world of music that's worth watching out for. You can purchase their music on itunes and follow them on FaceBook and Twitter: @KeroKeroBonito also visit website: kerokerobonito.com.
About the Writer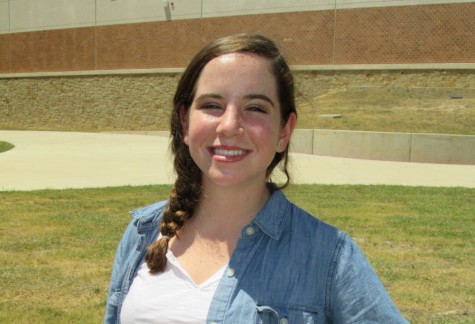 Kelly Rosenblatt, Editor in Chief
Kelly Rosenblatt has been on the Vandegrift Voice newspaper staff for three years and is the Editor-in-Chief of the 2014-2015 newspaper staff. Kelly Loves sharing her opinions and news about local events with her community. Kelly is a senior this year and is interested in a possible career in journalism. She strives to write stories about topics that are important to people her age and to the fellow members of the community.