Science Fair Team Gets Second Overall in Regionals
The science fair team went to regionals February 18-19 and won second place in plant sciences, earth sciences and physics and astronomy. Chemistry took third with cell and molecular biology, and energy and transportation got fifth.
"We've had students go national and international," science teacher Rachel Eustice said. "Only one or two students have gotten that far and we're hoping that several students go far this year."
According to Eustice, students started their project in September or October by trying to decide what they wanted to do. The first thing was to pick something they were interested in, and then do a bit a research to see if the project was doable.
"I was really grateful for her, "sophomore Linnea May said. "I wasn't expecting to do science fair but she encouraged me to do it. She's the reason why I did science fair."
The students came up with ideas such as the effect of germination of seeds, the physics of black hole and a tornado in a box.
"We were testing to see if the flavonoid carasin was an antioxidant," senior Katelen Maatz said. "The materials costed a lot of money because of the safety rules."
Students faced tough competition while at regionals, and were even surprised that they managed to advance.
"There were only 10 people in my category," Linnea May said. "A lot of them were older than me and lot of them had really complex projects. I'm surprised that I got seconded."
Seven students are advancing to state, most of which have been putting more effort in their projects to impress the state judges.
"Some of them are doing a bit more research taking it one step further," Eustice said. "Some are redoing their boards to make it more clear and practicing some more in terms of presenting so that they feel they can impress the judges more."
Linnea May will be presenting her project at SXSW and the state competition will be held on March 27-29.
About the Writer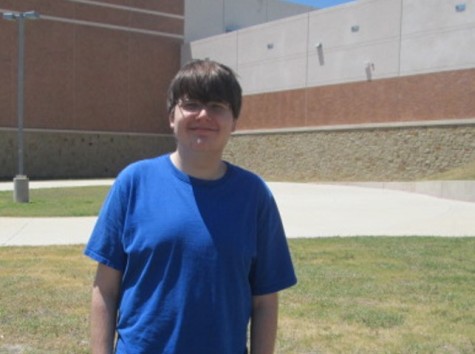 Kevin Erm, Staff Writer
Kevin Erm is a staff writer for the Vandergrift Voice Newspaper, he is new this year and plans on getting a degree in journalism in college in hope of becoming a professional writer for a major publication. He enjoys watching basketball and happily writes any story that comes to him.