InvenTeam builds Device to help fire fighters beat Wildfires
Hang on for a minute...we're trying to find some more stories you might like.
Hill Country Education Foundation InvenTeam has come up with a prototype, appropriately dubbed The Dalmatian, which was an idea sparked by the 2011 Steiner Ranch Fire. The team, having received a grant from Lemelson MIT, will begin to work on the project sometime this semester.
"I really like our project. I think it is simple and creative, yet has a simple design." documentation manager Dana Feist said.
The Hill Country Education Foundation is non-profit organization that sponsors its team of student inventors across that region. They pride themselves in funding various groups of students through grants for the projects they support, like their InvenTeam based in the Four Points area. They also specialize in scholarships to Vandegrift students pursuing careers in science, technology, engineering, and mathematics.
"Building this prototype is an integral part of our design process. It gives us a better perspective on both the flaws and the successes of our product," senior and website manager Maggie Talbot said.
The Team is scheduled to go to Boston over the summer for Eurekafest, which is hosted by Lemelson MIT, the same program that gave the students their $10,000 grant in October of last year. The team plans to use the money they have received to build the prototype and will hopefully able to show it at the event.
"I can't wait for the experiences our team get to enjoy with the product," Feist said.

About the Writer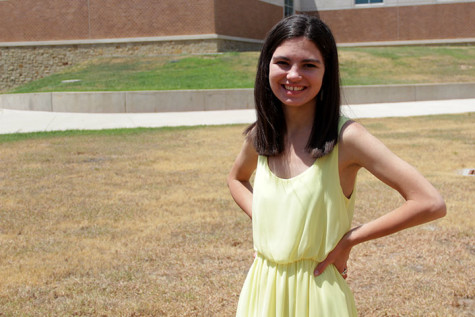 Emma-Rose Floyd, News Editor
Emma-Rose is a senior at Vandegrift. She has been a part of newspaper since her sophomore year. Positions she has held include Social Media Manager, and News Editor, a position she has had for two years. Emma-Rose  is also an active member of Key Club, dances in her free time and is a member of the UIL journalism team. She hopes to major in communications in college and become a full-time journalist.