Mady Ramirez selected for Award of Excellence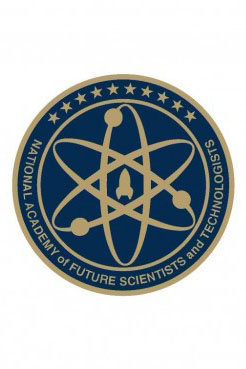 Senior Mady Ramirez was selected for the National Academy of Future Scientists and Technologists Award of Excellence. Ramirez was selected to become a delegate to the congress through the school. She will attend a conference held June 28-30 in Boston, Mass.
"I am excited to go to the conference," Ramirez said. "I can't wait to work with and meet the best minds in the business."
Students are selected to become delegates for the conference in Boston by their teachers, counselors or principals. This selection is based on their dedication to enter scientific, technological, engineering or mathematical professions, their leadership potential and their grades. These students must maintain a 3.5 GPA and show an active interest in STEM careers. Ramirez received a letter in late January from science director of the National Academy of Future Scientists and Technologists and former NASA Astronaut Buzz Aldrin.
"I feel that I am going to learn so much and meet so many other delegates that are interested in the same career path as me," Ramirez said. "I can't wait to go."
Ramirez was selected because she plans on majoring in veterinarian medicine. She plans on first attending ACC where she will complete 30 hours, then she will transfer to University of California, Davis. Currently, Ramirez is shadowing a vet in Lakeway, performing activities such as fecal samples to identify parasites and ear swabs.
"I loved shadowing the vet," Ramirez said. "It was such an exhilarating experience that only made me want to be a veterinarian that much more."
About the Writer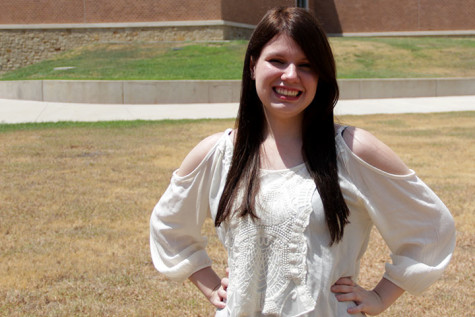 Alaina Galasso, Editor in Chief
Alaina Galasso is a senior at Vandegrift and this is her third year on the newspaper staff. She competes in journalism for Academic UIL and was previously sixth in district for Feature Writing, fourth in district for News Writing, first in district and region for Editorial Writing and second in state for Editorial Writing. She also works as a professional theatre technician outside of school and is an active member of the school's theatre department. She is currently the department's head stage manager but has participated in lighting, run crew and sound since she was a freshman. For her work in theatre she is a 9 star International Thespian and current secretary of Thespian Troupe 7613. She has also been involved in Student Council, the HCEF Inventeam, National Honor Society, Vision Dance Company, AVID and Latin Club throughout high school. She hopes to attend a top university up north and plans on majoring in Theatre Design, Production, and Management with a minor in Creative Writing.