Expanding the music: junior writes lyrics for EDM record companies
With a little luck and a Tweet advertising the need for song lyrics, junior Brian Donohue launched his journey into the world of music. From creating the lyrics, to submitting them to different record labels and getting them produced, his accomplishments have not gone unnoticed.
Though he has only two and a half years of experience, Donohue has had his lyrics published for more than 40 songs with record producers such as Monstercat, Spinnin' Records and Protocol Recordings.
"I don't like to tell too many people," Donohue said. "I can't say that I'm any different than anyone else just because I had the small opportunity of seeing that Twitter post."
A group by the name of Vicetone was the first group to work with Donohue and post his lyrics. In fact, his first song lyrics were published in the song "Heartbreak" by Vicetone. From there, he was introduced to several other record labels, artists and groups.
"I only have a small building block at the very start," Donohue said. "I never really intended on doing this; it just became something that I like to do."
After Donohue submits his lyrics to the labels or groups, it is then revised and improved along with assigning the lyrics to a singer.
"I always admire the lyrics and the people who write lyrics alongside me and above me," Donohue said. "At times, they can do it a lot better than me so I have a lot of respect for that."
Emotions play a big role in writing lyrics and tend to be Donohue's biggest source of inspiration. Each sentence includes a lot of different thoughts and feelings depending on the circumstances around him.
"The genre itself is known for being not too heartfelt– it's all about the beat," Donohue said. "You're talking about feelings, and that's really what it boils down to. In only a couple of sentences, you're putting as much thought and as much emotion into it as possible."
Though he has achieved a substantial amount of success, Donohue doesn't plan to pursue lyric-writing as a career. Instead, he plans on joining the military or studying to become a lawyer.
"Its definitely not a career," Donohue said. "You get to see them expand — people like them, and thats all fun and games, but when you write lyrics you [just] write lyrics. I try not to get too complex."
About the Writers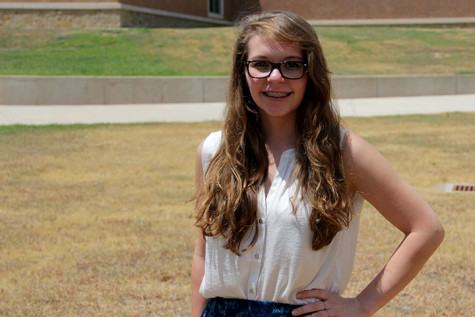 Laura Figi, Web Editor in Chief
Laura Figi (though commonly referred to just as "Figi") is the Web Editor-in-Chief for the 2015-2016 year. She enjoys writing and competing in UIL for the journalism team. Laura is Historian of the French National Honors Society, and a member of French Club and Philosophy Club. Outside of school Laura enjoys playing ukulele, singing, taking pictures of bands and downtown Austin, and playing video games. Laura plans to go to college in-state and study newspaper/broadcast journalism, photography and French.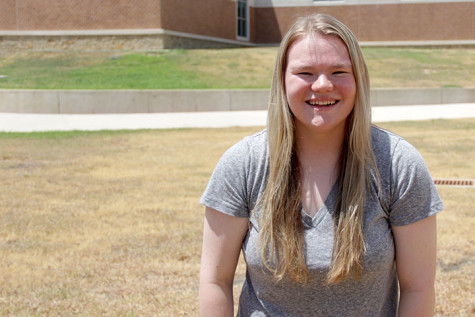 Zoe Dowley, Feature Editor
Zoe has been on the newspaper staff for three years and loves writing and informing the school of everything that is going on throughout the year. Zoe is a senior and plans to study Social Work in college to help people who need it the most. She will miss Vandegrift and writing for the newspaper when she heads off to college.