Restaurant Review: Chi'lantro's
Hang on for a minute...we're trying to find some more stories you might like.
Chi'lantro's has been an Austin favorite for quite some time. This infamous food trailer has recently made a huge leap and now has become a restaurant that just opened this past weekend on South Lamar. Chi'lantro's cuisine is a fusion of Asian and Mexican food and this combination has made Chi'lantro's a widely popular food truck and now restaurant. On my first visit, I was surprised to see how crowded Chi'lantro's was on its opening weekend and was even more pleasantly surprised of how spectacular my dining experience was.
Chi'lantro's features a menu full of Mexican and Asian cuisine. I went there with my family, and we were all impressed with the quality of food and service. The vibe at Chi'lantro's is more casual. People order at the counter and pick their own seats. When I was there, I noticed a lot of college students and young adults, making Chi'lantro's a hot spot for young crowds.
My family ordered several things off the menu but there were a few standouts among the things that we ordered. Chips and queso is always a favorite at any restaurant, and Chi'lantro's chips and queso does not disappoint. The chips are big and crunchy and the queso is infused with guacamole and has a spicy kick. Another item that we ordered that was particularly delicious, were the tacos. The order comes with two tacos and you get to pick between different types of Asian barbeque to go with the tacs which also include lettuce, onions, cilantro, and salsa. The types of Asian barbeque to pick from are pork, chicken, tofu, and ribeye bulgogi. The tacos were delicious but also extremely spicy. The most delicious and most popular item on the menu are the Chi'lantro's original kimchi fries. Normally I'm not the biggest fan of fries but these fries are one of a kind. Topped with meat, kimchi, melted cheese, onions, cilantro, and Chi'lantro's own sauce, these fries are the most popular item on the menu and personally I enjoyed this item the most out of all the food that my family ordered.
Overall I was very impressed with Chi'lantro's. The fusion of Mexican and Asian cuisine was something I've never tried before but was extremely delicious. Although my dining experience with my family was good, I do not recommend Chi'lantro's to larger groups. It is a small restaurant and because of it's recent restaurant opening, seats may be hard to come by. The food is also a bit overpriced and might be too spicy for some people with sensitive palettes. All in all Chi'lantros is a casual place to have great food and I highly recommend it to anyone looking for a new and good place to eat.

About the Writer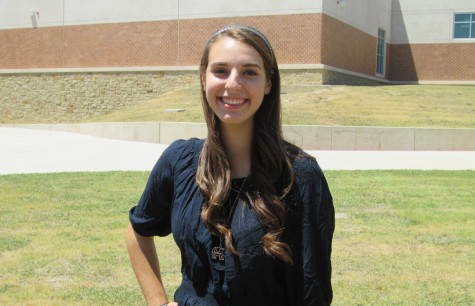 Maria Krychniak, Staff Writer
Maria Krychniak is a staff writer for the Vandegrfit Voice. Maria is a part of the varsity volleyball team, National Honors Society, Mu Alpha Theta, Philosophy Club, Interact Club, and Student Council where she is also the Vice President of the Senior Class. Maria loves to spend her free time volunteering, taking naps, watching Disney movies, and hanging out with friends and family. Maria hopes to pursue a future in a math related field and is excited about her senior year as a viper.