Give a little
VHS teams up with Marines for the Toys for Tots project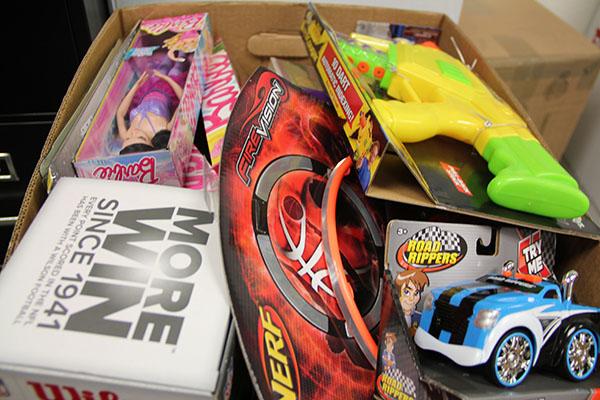 Hang on for a minute...we're trying to find some more stories you might like.
VHS PALS has teamed up with the Marines and hosted a Toys for Tots donation campaign for the past few weeks with much success thanks to support, not only from PALS members, but from other school organizations and supportive student body members.
PALS director and leadership teacher Amy Gallagher thought the campaign was a perfect fit for VHS to take part in. Gallagher organized both the campaign for the school and a wrapping service for PALS to take part in on Dec. 19 and 20. Students interested in donating can drop off donations in boxes by the main entrance or the leadership classroom.
"I felt like it was a perfect combination," Gallagher said. "First of all with the Marines because our school is named after a soldier, I thought it was the right thing to do and then with us as PALS because that's what PALS do is help children."
The success of the campaign has grown exponentially since its start and the entire student body has come to support and embrace the project completely. Students are seeing the drive as an opportunity to spread the holiday cheer as far as they can this season.
"I think it makes us appreciate those who do give for us during the holiday season and the fact that we have the opportunity to give to kids who need a little giving is really sweet," senior Prathyusha Mahasamudram said. I think that it's a great opportunity,"
Spreading the wealth is something that makes a huge difference in people's lives this time of year. The holiday season is a time when people like to show the love they have for their friends and family and organizations like Toys for Tots can make that a possibility for many families in need.
"It is important to give to those in need because the people that don't have the money to spend on gifts have to spend it on other things, while there are a lot of kids at Vandegrift that have a lot of excess money so it's better to help others rather than use it for ourselves," senior Austin Stelling said.
With the success of this donation project, PALS hopes to put smiles on the faces of as many kids as possible and bring together families across the city, during one of the  most special times of the year.
"PALS is all about making sure that we're taking care of others and that we're extending a hand in friendship so that's kind of what Christmas is about and we have to just stop focusing on receiving and make an effort to give a little," senior Bailey Huffman said.
About the Writer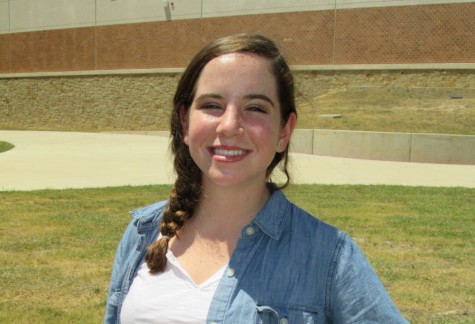 Kelly Rosenblatt, Editor in Chief
Kelly Rosenblatt has been on the Vandegrift Voice newspaper staff for three years and is the Editor-in-Chief of the 2014-2015 newspaper staff. Kelly Loves sharing her opinions and news about local events with her community. Kelly is a senior this year and is interested in a possible career in journalism. She strives to write stories about topics that are important to people her age and to the fellow members of the community.