LOTE department concerned about Ebola
Hang on for a minute...we're trying to find some more stories you might like.
It is now a well-known fact that Ebola is a problem and has recently spread from West Africa to the United States. Ebola is a threat to a number of people, but possibly the most conscious of the virus is the LOTE (Languages Other than English) department, specifically the French Club and French National Honors Society.
The Ebola outbreak is something that is happening in different cultures that make up a part of what the foreign language students study. On top of this, Ebola is happening especially in French speaking countries in Africa like Ghana.
"It affects what we're studying," French Club president Katie Holst said. "The languages, the culture, the people. It is affecting something that I have a deep passion for."
Several French students are concerned about any inaccurate information is being spread around and are trying to find ways that it can be stopped. There have even been meetings dedicated just to helping spread the truth and correct information.
"I would love if French Club or Honors Society were able to help somehow," French teacher Kelly Simon said. "[Maybe] send care packages to people over there."
Simon and Spanish teacher Betsy Swann are urging their students to take the virus seriously and not trust everything they hear. Furthermore, they take every chance they can to share the knowledge that they come into contact with.
"It's a scary news story that's happening kind of close to home," Swann said. "I think its [the] responsibility of the school with something like this to acknowledge that some people are feeling fears and give them some tools for dealing with those fears."

About the Writer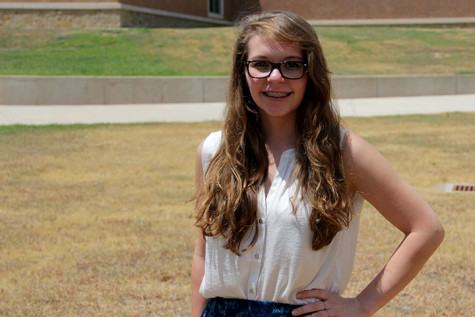 Laura Figi, Web Editor in Chief
Laura Figi (though commonly referred to just as "Figi") is the Web Editor-in-Chief for the 2015-2016 year. She enjoys writing and competing in UIL for the journalism team. Laura is Historian of the French National Honors Society, and a member of French Club and Philosophy Club. Outside of school Laura enjoys playing ukulele, singing, taking pictures of bands and downtown Austin, and playing video games. Laura plans to go to college in-state and study newspaper/broadcast journalism, photography and French.