Travis Brannan wins Friday Night Fanstand MVP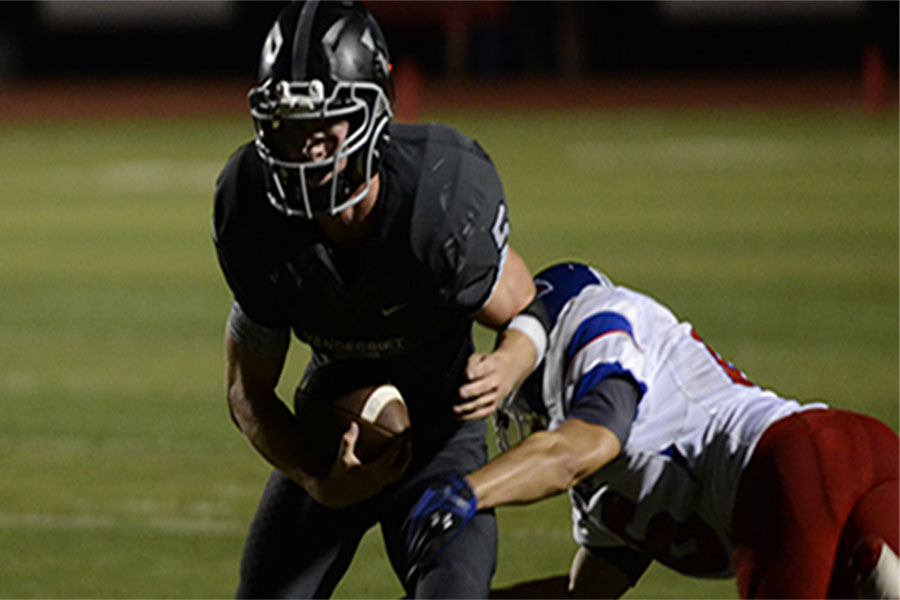 UPDATE (SEPTEMBER 25): Travis Brannan won the Friday Night Fanstand week three player of the week. He leads the area with 890 rushing yards.
"A big part of why we've had success with our running game can be attributed to our stellar offensive line this year along with great down field blocking from our wide receivers," Brannan said.
This season Travis has also contributed a total of 14 touchdowns to the team in the past four weeks, which is an average of three touchdowns a game.
"It's a big honor to have won this award, it's a big assurance that everything I'm doing to prepare has paid off," Brannan said.
Travis will be presented with a plaque at the next school pep rally to show off what he has achieved, as well as giving him a tangible reminder of his accomplishments.
"It means a lot that the community took the time to vote for me. It tells me that I'm affecting a lot of people and that's such a cool thing to think about," Brannan said.
POSTED PREVIOUSLY:
Vandegrift junior, Travis Brannan, has been nominated for Friday Night Fanstand's week three MVP. Friday night Fanstand is a program that covers central Texas football via 1370 talk radio and a variety of social media outlets.
"It was an honor to get nominated for this award," Travis Brannan said.
Each week three players who have put out an amazing performance from that week. They are nominated by the people who run Fanstand. It is then up to the community to vote on who they think should win.
"It feels great to get Travis and the rest of the team recognition for their fast start.  Travis is a very hard worker and deserves any accolades he can get," Head coach Drew Sanders said.
Click here to vote. The deadline to vote for Travis is this afternoon. The winner will be announced on the Friday night Fanstand social media accounts and on the radio show at 7:00pm Friday night
About the Writer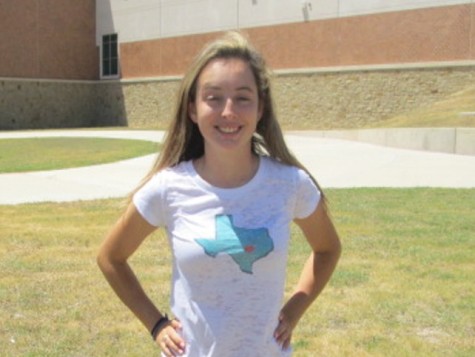 Sarah Davis, Sports Center
Sarah Davis is a senior at Vandegrift this year. She has been on the newspaper and yearbook staff since her sophomore year. She was also the Vandegrift I-reporter for Friday Night Fanstand. Sarah enjoys writing sports stories and is the sports center editor. Sarah wants to attend The University of Alabama and major in communications. Outside of school Sarah like to write, wake-board, and hang out with friends.