Sophomore of the Year Wins Tri-state Area Award
Hang on for a minute...we're trying to find some more stories you might like.
After winning the award for both school and district, Shivani Pandya has gone on to receive Sophomore of the Year for the entire tri-state area. She was presented the award and a $600 scholarship by Kiwanis yesterday.
"The Leander- Cedar Park Kiwanis review the applications from sophomores based on their service and leadership in the school and community," Key Club sponsor, Kirsten Mulligan said.
There are four levels in the award process. After the award from the school, the nominee then goes to district. If they win the award there, they then advance to regional, and then finally to tri-state. If the nominee wins tri-state, they receive a scholarship.

About the Writer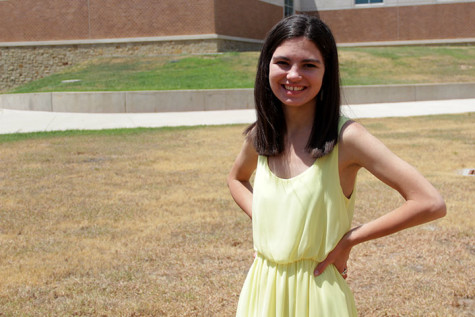 Emma-Rose Floyd, News Editor
Emma-Rose is a senior at Vandegrift. She has been a part of newspaper since her sophomore year. Positions she has held include Social Media Manager, and News Editor, a position she has had for two years. Emma-Rose  is also an active member of Key Club, dances in her free time and is a member of the UIL journalism team. She hopes to major in communications in college and become a full-time journalist.