VHS Prom
Hang on for a minute...we're trying to find some more stories you might like.
This year the Vandegrift prom is being held at the Bob Bullock Museum in downtown Austin. Themed "A Night at the Museum" prom will run from 8pm to midnight on May 17. Tickets are being sold on the school website for $65.00.
"The feedback from the students was that they wanted a larger dance floor.  Of course, this will be an even larger group than last year, so space is an issue. The Bob Bullock Museum has an enormous space for dancing and the downtown location will allow students a lot more dinner options," Principle Charlie Little said.
The administration is working hard to make this years prom the best one yet. They have taken into account the requests of students who have been to the pervious VHS proms to make sure that everyone has a night that they won't forget.
"My hope is that we all work together to create a truly classy, memorable prom that all student will enjoy and remember.  Prom is a universal tradition that marks an important time in the life of a student.  Like me, your parents fondly recollect this time, and it causes us to reflect on what is unique and special about this time in your life," Little said.
On top of the new and larger dance floor and the supreme location that will appear at prom, students can expect better music, desserts, and even gambling tables throughout the night.
"we've added 'Casino Knights' gaming tables that will create a variety of things for students to do besides just dancing," Little said.
As always students will be allowed to bring a guest from other schools. There is an online form for students to give to the assistant principle of their guest. As long as the form is filled out accordingly guests from other schools are welcome to join.

About the Writer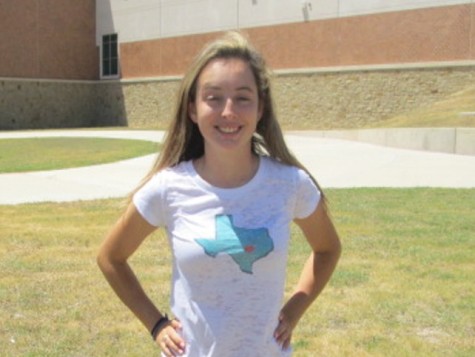 Sarah Davis, Sports Center
Sarah Davis is a senior at Vandegrift this year. She has been on the newspaper and yearbook staff since her sophomore year. She was also the Vandegrift I-reporter for Friday Night Fanstand. Sarah enjoys writing sports stories and is the sports center editor. Sarah wants to attend The University of Alabama and major in communications. Outside of school Sarah like to write, wake-board, and hang out with friends.