Teacher Spotlight: Mrs. Bauer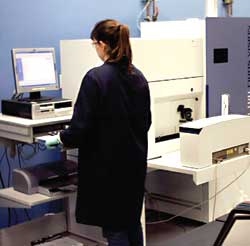 An interview with chemistry and biology teacher Mrs. Bauer…
Q: What is a little bit about your life outside of school?
A: I have two children (a 3 month old and a 4 year old) and so much of my outside life revolves around them so lots of taekwondo, playgrounds, kid's crafts and time outdoors. When I get some time to myself I still have an appreciation for live music, Mexican food and anything involving water from pools to lakes.
Q: What made you want to teach chemistry and biology?
A: I majored in biology and minored in chemistry in college. I have always loved biology and used to watch nature shows and NOVA constantly. I wanted to grow up and be a horse but that apparently didn't work out for me. Chemistry and I did not get along at first but we grew into a mutual love. When I started college my chemistry background was lacking so I struggled. My goal is to make my students ready for college chemistry they don't start out hating it like I did because it's such an awesome and amazing subject.
Q: What is your favorite part about being a teacher at Vandegrift?
A: My students! They make me laugh on a daily basis, challenge me as a person and I can't wait to see what spectacular things they do for our future.
Q: What is your classroom environment like?
A: Very laid back and casual. Someone in our classroom may be a future congressman; someone else may end up curing cancer. I want it to be a place where we have mutual respect and talk to each other as equals and colleagues.
About the Writer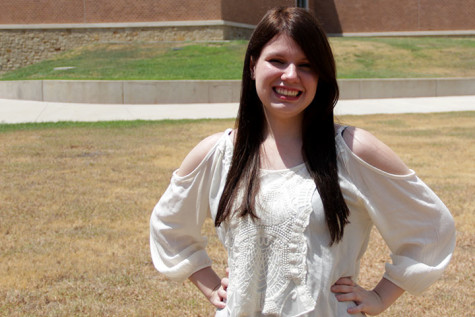 Alaina Galasso, Editor in Chief
Alaina Galasso is a senior at Vandegrift and this is her third year on the newspaper staff. She competes in journalism for Academic UIL and was previously sixth in district for Feature Writing, fourth in district for News Writing, first in district and region for Editorial Writing and second in state for Editorial Writing. She also works as a professional theatre technician outside of school and is an active member of the school's theatre department. She is currently the department's head stage manager but has participated in lighting, run crew and sound since she was a freshman. For her work in theatre she is a 9 star International Thespian and current secretary of Thespian Troupe 7613. She has also been involved in Student Council, the HCEF Inventeam, National Honor Society, Vision Dance Company, AVID and Latin Club throughout high school. She hopes to attend a top university up north and plans on majoring in Theatre Design, Production, and Management with a minor in Creative Writing.