Austin events: March 2014
Hang on for a minute...we're trying to find some more stories you might like.
1.) Star of Texas Fair and Rodeo: 3/1/14-3/16/14 at the Travis County Exposition Center
2.) Zilker Park Kite Festival: 3/9/14 at Zilker Park
The nation's oldest kite festival features hundreds of kites in the air and is free to attend for people of all ages; complete with kite flying contests, food, games and more.
3.) SXSW. Music,Film and Interactive Conference and Festivals: Austin Convention Center and Various Locations.
Over 300,000 attendees, filmmakers, musicians and multimedia artists from around the world converge to showcase music, film and interactive media during this internationally-recognized event.
4.) St. Patricks Day Festival: 3/17/14 Various Locations
For over ten years the Celtic Cultural Center of Texas has organized the best Austin St. Paddy's Day celebration in central Texas. A family-friendly St. Patrick's Day where families can come out and enjoy the culture of Ireland including music, dance and language.
5.) Clyde Littlefield Texas Relays: 3/28/14 – 3/29/14  Mike A. Myers Stadium UT
The premier track & field event brings together the best high school, college and professional athletes from Texas, the U.S. and the world. The weekend wraps up with the Urban Music Festival on Saturday, which features soul, R&B and hip hop artists.
6.) Austin Urban Music Festival: 3/28/14 – 3/29/14  Various Locations
7.) Zilker Garden Festival: 3/29/14- 3/30/14 Zilker Park Garden
For over 50 years, the annual Zilker Garden Festival has been a one-stop, garden shopping destination when spring arrives in Austin and Central Texas. A family-friendly event, the garden festival offers something for everyone, including the annual flower show, live music, gardening talks, a kid's corner and food court.

About the Writer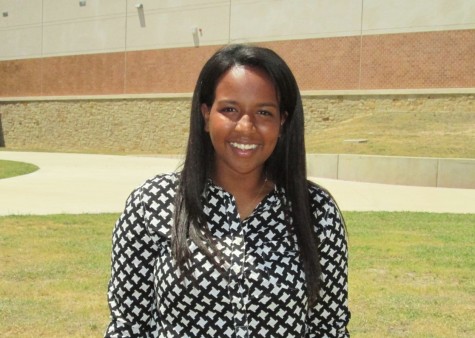 Sessen Stephanos, Lifestyles and Entertainment Editor
Sessen Stephanos is a senior at Vandegrift and has been part of the Vandegrift Voice newspaper since her sophomore year. She is the president of the philosophy club and is involved in many student organizations. Outside of school, Sessen rows crew and plays piano. In her free time, Sessen enjoys spending time with her friends and family, reading, writing, and spending time around Austin.