Top Ten Holiday Movies
When you think of the holidays you usually picture things like snow, reindeer and hot cocoa. You think of all the joy, excitement, and sitting with your family watching traditional holiday movies waiting for Christmas Eve to finally arrive. Every family has their favorite holiday movies, and you should consider adding these to your list.
Rudolph the Red-Nosed Reindeer
The original Christmas classic from 1964 tells the tale of a famous misfit reindeer and his friends looking for a place that will accept them.
A Christmas Story
Another well-known classic features a young boy named Ralphie trying to convince his parents, teachers, and Santa that a Red Ryder B.B. gun is the perfect present.
Elf
This hilarious film shows Buddy the Elf's journey to the United States to find his true identity and parents after causing chaos at the North Pole.
How the Grinch Stole Christmas
The original grumpy hermit tries to steal Christmas from the Whos of Whoville but in the process learns about the true joys of the holiday season.
Frosty the Snowman
Frosty the living snowman and a little girl he befriends must trick an evil magician who is after his magical top hat and discover the true magic of Christmas.
Deck the Halls
In this holiday comedy two families compete to see whose house can outdo the other with the craziest, brightest Christmas decorations
A Charlie Brown Christmas
Charlie Brown is repelled by the materialism he sees during the holiday season and searches for the meaning of Christmas in this family favorite.
The Polar Express
This powerful movie shows a doubting young boy board the magical Polar Express on Christmas Eve to travel to the North Pole and finally start believing in Christmas.
The Santa Clause
A man accidentally kills Santa Clause on Christmas Eve and is magically recruited to take his place and deliver presents to the world.
It's A Wonderful Life
During the holiday season an angel must show a businessman what life would have been like without him after a mistake threatens to send him to jail.
*In no particular order
About the Writer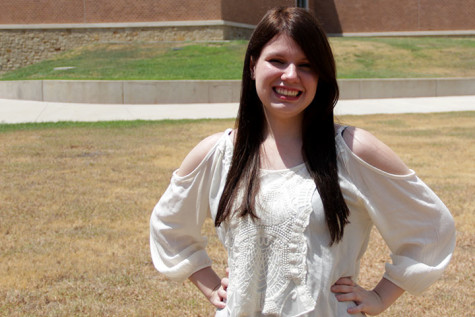 Alaina Galasso, Editor in Chief
Alaina Galasso is a senior at Vandegrift and this is her third year on the newspaper staff. She competes in journalism for Academic UIL and was previously sixth in district for Feature Writing, fourth in district for News Writing, first in district and region for Editorial Writing and second in state for Editorial Writing. She also works as a professional theatre technician outside of school and is an active member of the school's theatre department. She is currently the department's head stage manager but has participated in lighting, run crew and sound since she was a freshman. For her work in theatre she is a 9 star International Thespian and current secretary of Thespian Troupe 7613. She has also been involved in Student Council, the HCEF Inventeam, National Honor Society, Vision Dance Company, AVID and Latin Club throughout high school. She hopes to attend a top university up north and plans on majoring in Theatre Design, Production, and Management with a minor in Creative Writing.