'Threading' through
Freshman sews own face masks
She studied the size chart and began to cut out the fabric she chose. She was thrilled to use this design and thought her friend would love it. Within minutes, she had sewn the pieces together, flipped it inside out, and poked the elastic through the small opening. Freshman Saffron Brunner has been sewing for many years, and recently, has begun to create her own face masks. 
"I started sewing a little bit when I was seven, but I really started sewing in 2016," Brunner said. "I fell in love with sewing because I thought it was really cool to get to make your own stuff and be creative."
Brunner said she loves making face masks because of its simplicity and because she can make them for friends. Although she's sold a face mask once, she mostly does it because she enjoys sewing.
"Making a face mask is relatively easy because it takes like seven to eight minutes," Brunner said. "But I think my favorite part is that I get to be creative and pick my own fabrics and designs. The hardest part though is usually the sizes because I mess them up a lot."
She said another one of her favorite parts is gaining inspiration for each face mask. She said going to the fabric store is one of the best parts of making face masks because there are a variety of patterns and ideas.
"Most of the time, I gain inspiration by going to the fabric store," Brunner said. "I get to see some cool designs and I think it's really nice for face masks, so I get the fabric and make a face mask out of it." 
Brunner has had a sewing teacher once, but she is mostly self taught when it comes to sewing. She said she is grateful to her parents for supporting her passion for sewing whether it be a simple face mask or an entire outfit.
"I've made basic things like scrunchies and masks before," Brunner said. "I've also tried to make bigger things like a skirt and even a Halloween costume one year. Sewing may not be for everyone, but I think my advice to everyone is that they should be creative with what they create and what they want to create. Just do what you love."
About the Writer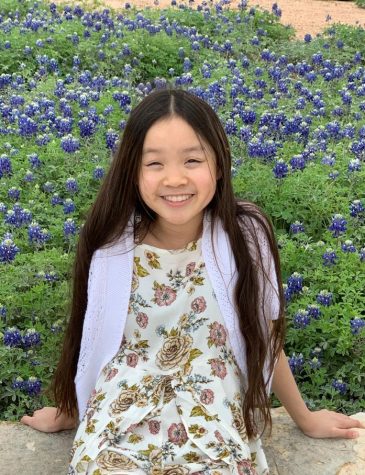 Dayna Ung, Staff Reporter
Dayna Ung is a sophomore, and this is her first year on the newspaper team. Outside of school, she is part of a theatre organization called CYT (Christian Youth Theatre), and she loves to bake, play piano, and read.