Soaring into Eagle Scouts
Junior earns prestigious title
According to Scouting Magazine, only 4 percent of all Boy Scouts end up becoming an Eagle Scout. It is a task that comes with dedication and hard work, along with holding all of the qualities that are stated in the scout law. 
Junior Aaryman Jalwal was awarded Eagle Scout on Dec. 2, 2020. Jawal has worked for years to become an Eagle Scout. An Eagle Scout is the highest attainable achievement in scouting and it requires at least 21 merit badges. 
"I feel proud to earn this rank in scouting," Jalwal said. "It takes a lot of hard work, dedication and determination to become an Eagle Scout. I had to work hard to meet the requirements." 
Jalwal started scouting in 2009 when he was a Cub Scout, then moved up to being a Boy Scout in 2015. He moved to Texas in 2016 and joined Troop 201, where he continued to work toward attaining his badges. 
"It's been a true joy having Aaryman as part of the troop," scoutmaster Daniel Garces said. "He always leads by example and his enthusiasm is contagious. It's been great watching the many friendships he's established with his fellow scouts over the years."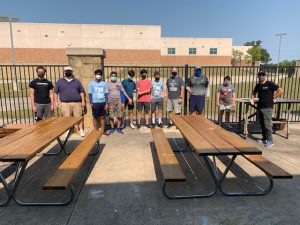 While earning his rank, Jalwal had to present three community projects to his scout counselor and explain why he wanted to complete them. The counselor then chose the best one and Jalwal raised funds and found the best day to bring his volunteer scouts in. The project that Jalwal, along with the counselor, decided on, was a project to fix and build picnic tables around the school courtyard.
"I did this project for the benefit of the school," Jalwal said. "I had a few scouts working in different areas. Some were working on fixing the frames, some were working on wood, and two people were fixing the other existing tables."
After three hours of hard work, the courtyard now has 32 fully functioning tables. This allows for students to have more seating space when they get the chance to study outside or hang out with friends on campus. 
"When the project was completed I presented the whole report to the scout leaders about my project," Jalwal said. "During the whole project I learned a lot of skills, time management, people management and money management which are very helpful for independent living." 
Jalwal has learned several life skills from being a part of scouting. Dedication is something that this group views highly, and Jalwal's work is a prime example of just that. 
"From my steps as a scout I have learned to become a leader and cooperate with others," Jalwal said. "The scout law is trustworthy, loyal, helpful, courteous, kind, obedient, cheerful, thrifty, clean, brave and reverent. I live it by being kind to others and helping when needed."
According to Jalwal, he will continue scouting and working with generations of Eagle Scouts to come. 
"I would like to become a mentor and an adult leader in the troop," Jalwal said. "I want to be a mentor for my younger brother and other younger scouts in order to help them in their scouting journey."
About the Writer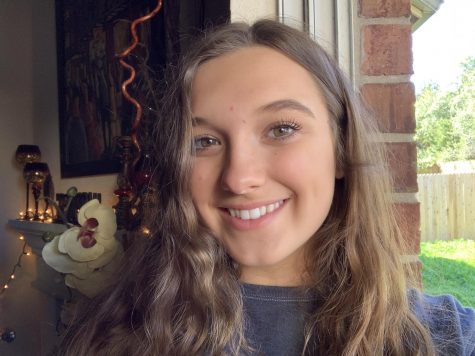 Kyra Bachick, Managing Editor
Kyra Bachick is a senior at Vandegrift and this is her second year on the newspaper staff. Kyra has been in photojournalism and journalism and is now on the yearbook and newspaper staff. Kyra wants to focus more on her writing career and make the most of her last year. In her free time she enjoys taking long drives with the music loud.