Senior Incubator group places nationally, receives funding
"Why the heck are we doing a face mask?"
This was senior Nirron Miller's reaction to then senior Zia Rashed's pitch on their Incubator project. Their team placed high in the Incubator national pitch and received funding this summer. They now run a website for their business, INDUS Naturals, where they sell Ayurvedic face masks. 
"We make face masks and they have a lot of Arabic ingredients that are from different cultures, like turmeric basin, honey, and rosewater. I grew up making these face masks that my grandmother and my mom taught me how to make," Zia said. "Then I realized that [we] can actually profit off of it, because it really does help your skin, it's something that a lot of people do look for, but the market for it is really untapped." 
Initially, the national pitch was set to take place in Chicago, but due to COVID-19 everything was switched online. Zia and her teammates were ranked top 5 out of 3,000 high school Incubator programs nationwide. 
"[At first] we were top 110, top 15, then top five in the country," Zia said.  "Once we got to top five in the country, we had to film ourselves answering interview questions and made an ad for our product."
Since the pandemic started, the group has struggled with staying motivated as well as keeping a routine via screen.
"It was a lot of work, a lot of challenges, but I guess in the end it did work out," said Tej."We made the products and we delivered them to people just using clorox wipes, and gloves [making] it all safe, everyone tested it in our focus groups and got positive feedback."
Having to do the pitch online from their homes, presented the challenge of switching to a screen, not being able to fly out to Chicago, and the pitch itself. 
"Pitching was definitely a big problem, for us it was the video, we wanted to make it as perfect as we could," senior Tej Reddy said. "We went about three to four hours to film a seven minute video that we sent for our national pitch. It was a lot of work, a lot of challenges, but in the end it did work out." 
About the Writers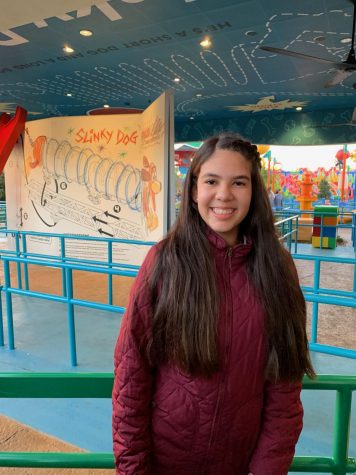 Arabella Villarroel, Staff Reporter
Arabella is a sophomore, and this is her first year on the newspaper staff. She loves to bake, read, write, travel, and loves anything and everything Disney!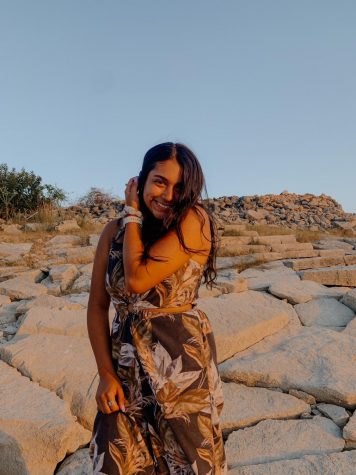 Marah Santiago, Staff Reporter
Marah Santiago is a senior, and this is her second year on the Vandegrift Voice staff. She enjoys spending time with friends and family. Her hobbies are painting and drawing. This year she is looking forward to make new memories.