The Fighting Runner
The sweat ran down his face as he sprinted across the finish line, everyone that mattered to him cheered his name. He stood there, his heart pounding, knowing that he gave his all at the District 13-6A race. Sophomore Kevin Sanchez never knew just how far his dedication would take him.
"I just thought about the whole season and all the hard work that had led me up to that moment," Sanchez said.
Recently, Sanchez found out he was spotlighted on the Texas Milesplit website for his performance in cross country last season, as well as a runner to watch out for. 
"I found out through my parents," Sanchez said."They told me I was on Texas MileSplit and I thought 'woah that's cool' and was pretty neutral about it."
Sanchez has been running since he was five or six years old. He started running competitively in seventh grade at Canyon Ridge Middle School. 
"I run eight miles everyday and 55 miles per week." Sanchez said.  "It was actually really hard to manage time between academics, band and cross country, but I just had to figure out how to budget my time."
During his freshman year he was on the varsity district team and ended up making the top ten, qualifying for regional and then state.
"District was one of the races I was most proud of," he said. "I didn't think making the top 10  would happen," Sanchez said. "So getting sixth place was an accomplishment, and  having the right mentality throughout the whole race was key to placing well."
He is  the first ever freshman in Vandy history to run a 5K in under 16 minutes. 
"Kevin has a 15:48 5K PR which is fantastic, head cross country coach Colin Sully said, "He will be up there with the top boys in the state this year."
Even after Covid cancelled the spring track season, Sanchez has still been out and training in preparation for this upcoming cross country season.
"Kevin has worked really hard on his own with the 620 Running Club since track season was cancelled," Sully said, "I'm excited to see what he can do in open competition. He's stronger and has more endurance."
Even though this cross country season may be different and crazy due to COVID-19, Sanchez said he is still looking forward to taking the team to state.
"That would be incredible to take the team to state, but I'm really looking forward to racing and running with the team as a whole," Sanchez said. 
About the Writer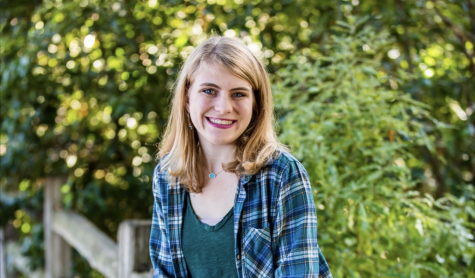 Taylor Chronert, Staff Reporter
Taylor Chronert is a junior and this is her first year on the newspaper staff. She is involved in Cross Country and Track at Vandegrift and has been doing that for three years. In her free time, Taylor enjoys reading, writing, listening to music, being outside, running, and spending time with friends