Sophomore advances to state in VASE
When she reaches back into her earliest memories, she realizes art has always been there for her. Now, it is sending her to a state-wide competition.
Sophomore Grace Park will compete in the VASE state competition April 24-25 after she advanced at the district round of VASE Feb. 22. Both pieces of art she entered at district advanced to state.
"It feels very relieving and surprising," Park said. "I didn't expect both pieces to make state, so it was pretty great"
Park was the only student from Vandegrift who advanced past the district round to the state level. She went to state last year, but she didn't receive the highest distinction, which she hopes to receive this year.
"There's a bit more pressure this year," Park said. "It's a bit worrisome because you know, if you made it to state last year, you want to do it again and again."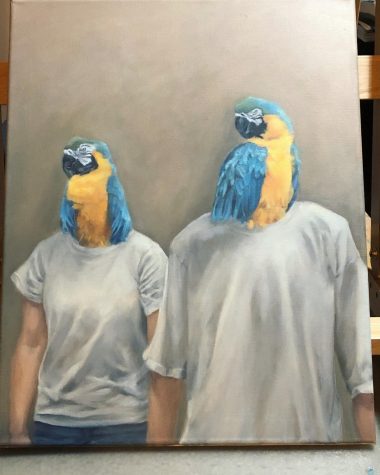 Park created her pieces, "The Lie" and "Canards," to explore ideas about toxic relationships. She used watercolor, her preferred medium, for "The Lie" and oil for "Canards."
"I wanted to challenge myself," she said. "I wanted to do two mediums with two different concepts. I had ideas, and two ideas are better than just one idea. They are separate pieces, but the stories behind them are kind of similar. It's about toxic relationships and how they can fail."
Park has never taken an art course in high school. Art teacher Thao Roth, however, has mentored her as she participated in art competitions.
"I think she's a pretty awesome artist," Roth said. "She's a really great student because she's always trying to push herself to be better, constantly asking for feedback, always trying to push herself."
At state, Park and the other competitors will have the chance to win scholarships by competing in short competitions while waiting for their results. Roth thinks Park's art will perform well overall.
 "The competition is super fierce, though," Roth said. "It's a really great opportunity to expose yourself to new art and what students your age are all working on. I think non art students should know that you don't have to be an art student to compete, similar to Grace."
In addition to competing in VASE this year, Park won a Gold Key in the Scholastic Art and Writing Awards. Park said art is something she has always been involved in.
"My first memories are just doodling," Park said. "I took it seriously around five years ago, and it's just continuously working on it, pushing myself to become better, be able to express myself more."
About the Writer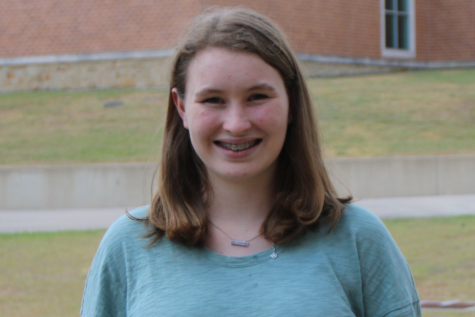 Natalie Brink, News Editor
Natalie Brink is a senior, and this is her third year on the Vandegrift Voice staff. In the spring, she competes in UIL journalism. When she has free time she reads as much as she can and walks her dog. She hopes to pursue a career in journalism after graduation.