Preforming for the President
Legacy seniors perform at Howdy Modi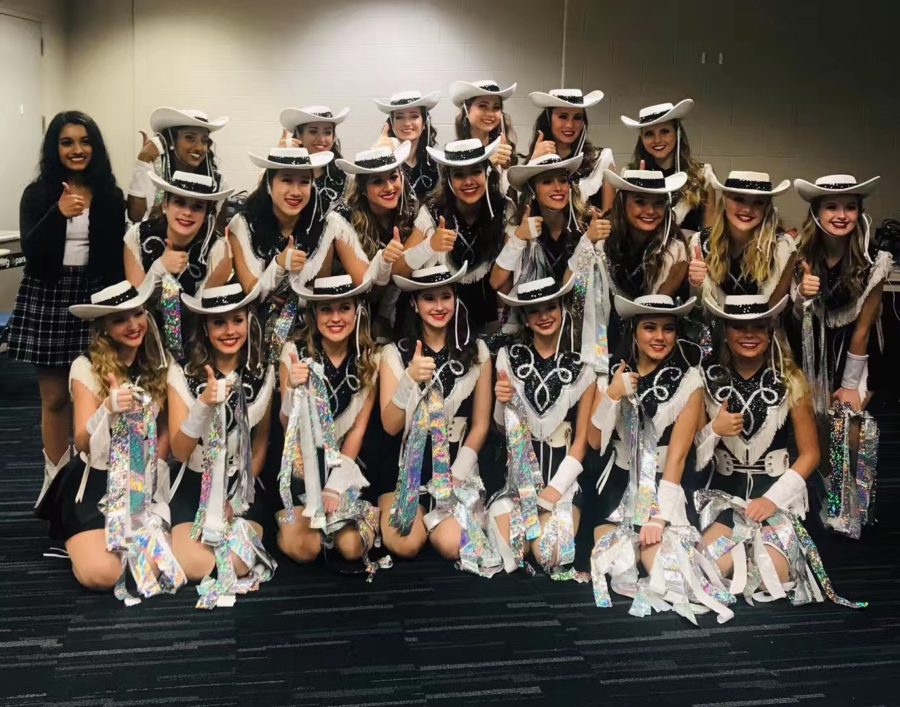 Their hearts pounded in their chest as thousands of voices echoed throughout the stadium. This was the biggest crowd these 21 girls had ever performed for. This was their senior year and the entire world was watching.
The Vandegrift Legacy seniors traveled to the NRG stadium in Houston on Sept. 22 to perform for the Prime Minister of India, Narendra Modi and President Donald Trump at the Howdy Modi event. The event was organized to welcome Modi to the country while he was here for meetings, most notably the UN General Assembly.
"The opportunity came about from a parent connection of one of the dancers on our team," Legacy director Holly Lyons said. "She knows us, she has worked with us and has become friends with the CEO of the production company that put on [Howdy Modi]."
The event featured a dance show as entertainment before Modi and Trump spoke. The show follows a story of an American-Indian girl, Sonia, who was portrayed by senior Smirthi Chandy. Sonia is growing up in a small town in Texas where she is on the local dance team. The Legacies were featured as Sonia's high school dance team.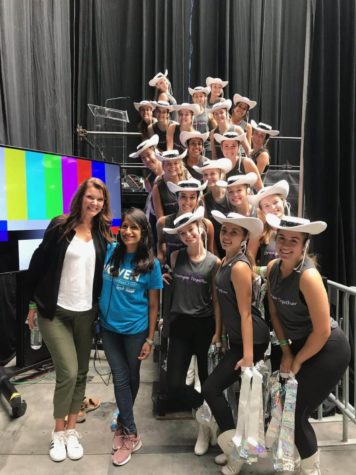 "I was scared more than excited," Chandy said. "It was fun to be the lead in the dance and it was a cool opportunity [but] it was stressful because it was like a really big audience and like, 50,000 people [were] watching and I think approximately two billion people were watching worldwide."
The show also featured the University of Texas at Austin Bollywood dancers, portraying Sonia's exposure to Indian culture in college within America. Lyons was given a Western styled song to choreograph the Legacy segment to the dance, which flowed into the Bollywood segment that followed. 
"When were in Houston, we had lots of rehearsals, and had to fit [our dance] together with other groups that were there," Lyons said. "I created a piece of choreography trying to use things that the girls already knew. We did that in about a week and a half, it was pretty fast turn-around, but it was great."
Considering that the Legacies already knew most of the moves in the dance, the hardest aspect of the performance for them became the large audience. Lyons said that the girls started to get frazzled backstage, since everything was hectic with all the additional performers and security. 
"I just told them to focus on their performance and on the stage," Lyons said. "[I told them] 'don't soak in the audience until you are totally done' because they could look out there and get really freaked out because the amount of people. I told them once they were done and they hit their ending pose, then [they could] take in the crowd."
Lyons' biggest struggle was with the security at the event. She said that she was denied when asking to go backstage with the Legacies as they were waiting to perform.
"The production company told me that I was not going to be allowed to be backstage with the girls, I was gonna have to go sit out in the audience," Lyons said. "We're talking hours, not just for 10 minutes. I [told them] I'm not leaving, sorry. And then when they told me I had to go, and I just didn't do it, and no one questioned me. [I told the girls] 'eyes on me. Deep breath, focus on what we do.'"
About the Writers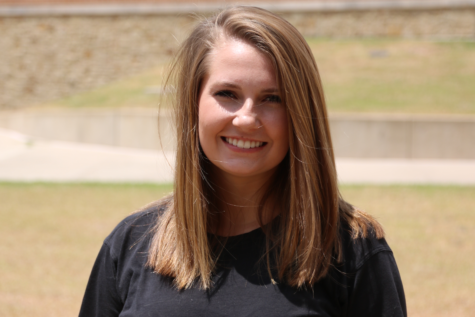 Codi Farmer, Staff Reporter
Codi Farmer is a senior and this is her second year on staff. She is also involved in PALS, DECA, UIL Academics and Rake the Lake. She loves music, reading and writing and can often be found playing with dogs.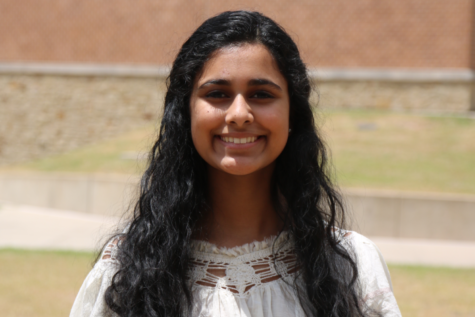 Harshita Avirneni, Spotlight Editor
Harshita Avirneni is a senior and this is her third year on the Vandegrift Voice staff. She joined newspaper because she wants to pursue a career in journalism. Harshita is also involved in UIL journalism, robotics and FCCLA.