Siblings both receive President's Service Volunteer Award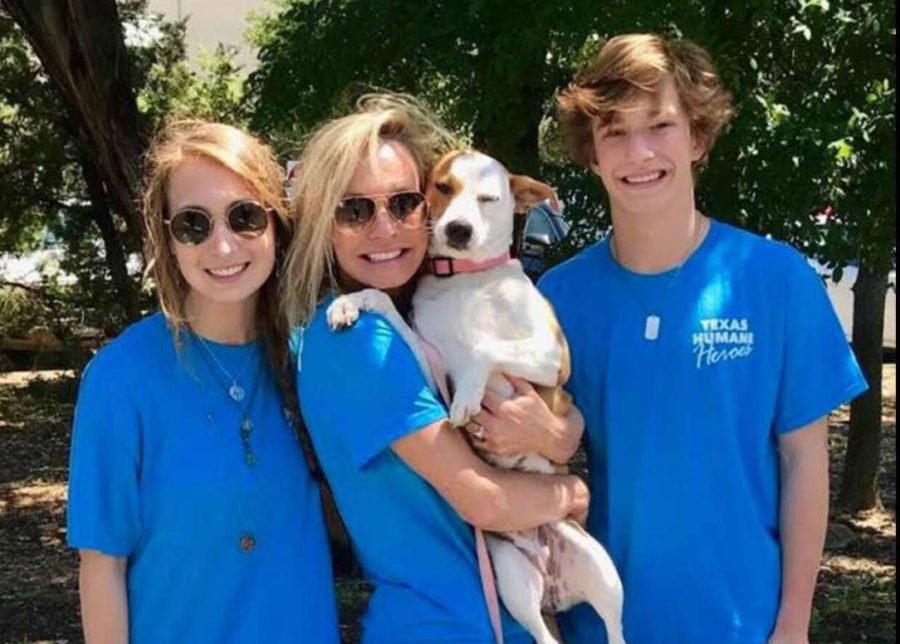 At the beginning of April, junior Olivia and her brother freshman Christian Hellmund both received the President's Service Volunteer Award for completing more than 100 hours of volunteer work through National Charity League and Young Men's Service League, respectively. Olivia has been volunteering for about five years and Christian for a year.
"I volunteer because I love to serve and help other people," Olivia said. "I feel like that's what I was put on this earth to do. It's something that I like to do for myself and for other people, so it's really uplifting and it makes me feel like I'm doing something positive for the world."
To get the President's Service Volunteer Award, one must be involved in a volunteer organization, apply for the award, as well as sign up for and complete a minimum of 100 hours of volunteer work for registered organizations.
"To me, it means that I'm getting recognized for putting kindness out," Olivia said. "Even though it's just a little award, it really shows that what I'm doing has an impact on other people and it's not just volunteering for hours, it's volunteering for a purpose and I'm getting recognized for what I do and that I'm helping others."
Both of the Hellmund children consider volunteering to be very important to them. They both have mentioned the personal value that giving back to others holds with them.
"[I volunteer] to help other people," Christian said. "[This award means] that I helped people and it feels good to know that I had to work for this."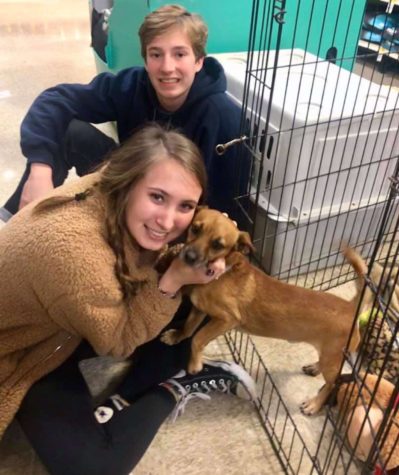 Though lots of their volunteering occurs separately with their respective organizations, they do volunteer together sometimes and even bring their mother along. One organization that they volunteer for as a family often is Candlelight Ranch, an organization meant to bring families together when their children are involved in at-risk environments.
"It's a place where people can come together and get family time, especially if maybe they don't have that opportunity to do that on their own," Olivia said. "It's always really fun to help out there because they just have so much and everyone is always so thankful and sweet."
Another organization they have volunteered for a few times is Carrot Toss. Here, they cook and serve meals to homeless people nearby.
"I want to do more of the Carrot Toss," Olivia said. "I really love being face to face with the person I'm helping and see their smile when they get what they need, and there aren't a lot of organizations like that."
Currently, Olivia's favorite organization to volunteer for is the Texas Humane Heroes. With this program, she travels to local adoption sites to help the dogs get adopted.
"It's one thing to just hang out and play with puppies," Olivia said. "That is always super fun, but honestly when you see someone adopt an animal, it just changes so many lives involved. I think it's so great and it's super heartwarming. I love it."
Unlike Olivia, Christian says that he doesn't have one specific organization that he prefers. He said he likes all of the organizations he works with, but he would like to work more with children in need.
Another thing that holds true with both siblings is the personal impact that volunteering has on people. Christian emphasized how much more he tries to give back to others since he began volunteering and Olivia says that now she sees everyone in a more positive light and that she wants to help and give back to as many people as she can.
"Volunteering makes you a more well-rounded person," Olivia said. "You get to see how other people live and we can give back. The lives that we have, we're so lucky and we should give back to others who didn't get as lucky as us."
Olivia emphasizes how important positivity is in her life. She believes that what you put out into the world reflects back onto you.
"Instead of looking at the things that we don't have and complaining about it, we should give some of what we do have to those who are just as good as us," Olivia said. "We're all human beings, it's important to treat each other as such."
About the Writers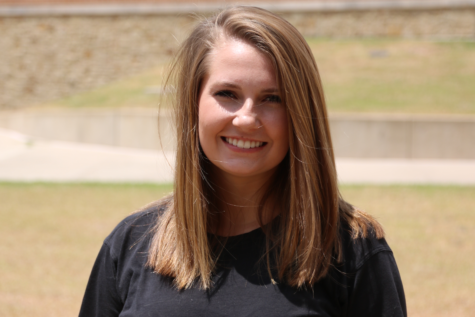 Codi Farmer, Staff Reporter
Codi Farmer is a senior and this is her second year on staff. She is also involved in PALS, DECA, UIL Academics and Rake the Lake. She loves music, reading and writing and can often be found playing with dogs.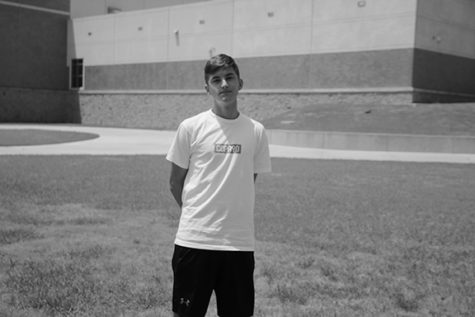 Miguel Blanco, Staff Reporter
Miguel is a senior and this is his first year on the Vandegrift Voice staff. He enjoys learning about history, spending time with his friends and loves anything about soccer.