Girls swim team wins district championship, boys place fourth
Viper swim team snagged their first 6A championship at the District 11 meet held at University of Texas on Saturday. The girls team finished in first place and boys placed fourth overall. Swim coach Genevieve Walsh was also named Girls Coach of the Meet.
"I was thrilled to see so many people on the team drop time in their events and place higher than they were seeded," Walsh said. "There were tons of exciting races where people exceeded their expectations. I know they have been working hard all year and it was great to see their hard work pay off!"
The team overall placed first in eight out of 24 events, and 21 swimmers qualified for regionals on Feb. 1 in Mansfield.
"It was incredible to watch the girls team win a championship meet for the first time in 6A," senior captain Julianna Birlin said. "Everyone had an important role in the team's success and I am beyond proud of how we are able to have fast swims and surprise ourselves."
Walsh said moving up to 6A this year has brought tough competition, but as first-time winners in 6A the team was overall thrilled. Swimmers who qualified said they are excited to be going to regionals and have goals to final, place and make it to state.
"I'm so happy that we have many of our swimmers moving on to regionals and that we all cheered each other on throughout the meet," senior captain Mason Wong said. "I can't wait to see how far our team can go this season and I'm so excited for region."
This week the team is recovering from the weekend while preparing to race again on Friday. As a team they will continue to perfect stroke techniques in order to better their skills for this weekend.
"Championship season is my favorite part of the swim season," Walsh said. "We are taking a strong team this year. I can't wait to see what they accomplish in Mansfield."
List of Results:
Girls 200 Free
1st Addie Orris
4th Cammi Schaufelberger
5th Kayla McAfee
Boys 200 Free
4th Jared McArthur
5th Mason Wong
7th Andrew Osorio
Girls 200 Individual Medley
1st Julianna Birlin
2nd Julia Roberto
3rd Tailyn Schaufelberger
4th Julia York
Boys 200 Individual Medley
7th Sergio Pereira
8th Julian Yung

Girls 50 Free
1st Cammi Schaufelberger
3rd Kayla McAfee
8th Avery Wong
Boys 50 Free
1st Kevin Hammer
6th Hunter Lee
Girls 100 Fly
3rd Julia Roberto
6th Tammy Nguyen
7th Natalie Denison
Boys 100 Fly
3rd Hunter Lee
Girls 100 Free
1st Julianna Birlin
5th Addie Orris
Boys 100 Free
1
st
Kevin Hammer

5
th
Andrew Osorio
Girls 500 Free
1st Cammi Schaufelberger
3rd Kayla McAfee
8th Avery Wong
Boys 500 Free
2nd Mason Wong
6th Jared McArthur
Girls 200 Free Relay
2nd (Julianna Birlin, Mia Thompson, Sydney Srncik, Addie Orris)
Boys 200 Free Relay
4th (Hunter Lee, Jared McArthur, Mason Wong, Kevin Hammer)
Girls 100 Back
7th Avery Wong
Boys 100 Back
6th Karsten Olsen
8th Kyle Sabuda
Girls 100 Breast
1st Tailyn Schaufelberger
2nd Julia York
3rd Dani Lelinski
Girls 400 Free Relay
1st (Julianna Birlin, Tammy Nguyen, Cammi Schaufelberger, Addie Orris)
Boys 400 Free Relay
4th (Mason Wong, Andrew Osorio, Sergio Pereira, Jared McArthur)​
About the Writer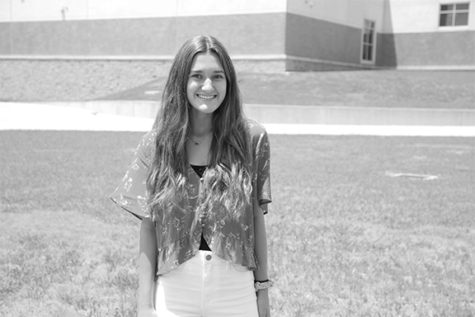 Megan Messer, Opinions Editor
Megan Messer is a senior and this is her second year on the newspaper staff. She love writing for the Voice and writing in general. Megan will be studying Journalism at Baylor University after she graduates.