STEM students interact with surgical robot on campus
Yesterday, representatives from Baylor Scott & White Clinic in River Place brought the da Vinci Surgical System to Vandegrift for a hands on demonstration with the school's engineering, biomedical and computer science classes. The representatives placed the system in cafeteria for students to try during lunch and PIT as well.
"It was unreal," freshman Ana McIntyre said. "It was a very cool experience knowing that medical professionals in the real world use [the robot] in real surgeries, and I got to test it."
During the visit, students were given the opportunity to sit in the controller seat, which is usually occupied by the surgeon, and control the robotic arms while participating in a ring toss game. Students were also able to use the foot pedals to alternate the controlling arms and change the settings of the light probe.
"I was surprised how accurate it was," McIntyre said. "It was just the right amount of sensitivity and I felt like I was actually picking up the rings. I learned that using the robot required a lot of fine motor skills and precision. You had to be careful to not hit the other arms and not drop the rings."
Physicians from the clinic were also present, teaching students how the surgical system works and how it impacts the treatment of patients today. Students also had a chance to ask the physicians questions regarding the robot.
"It's innovative, they get an exposure to the future of medicine," Tyler Boob, Area Sales Director at Intuitive Surgical said. "It allows these students to educate themselves and get a hands on experience with the equipment."
The da Vinci Surgical System, also known as a robotic surgery, represents a major breakthrough in minimally invasive surgical capabilities. It is a technique in which a surgeon performs surgery using a computer console to control small instruments and a high resolution camera attached to robotic arms.
"It's such a great experience to actually sit down and touch the equipment," Anatomy and Physiology teacher Karen Pearce said. "Getting a chance to use this stuff rather than watch videos is better for these kids while they plan their future."
This surgical system is available as an alternative to traditional open and laparoscopic surgeries in areas including colon and rectal, general surgery, gynecology, hip and knee, thoracic and urology. The da Vinci Surgical System is implemented into almost every major hospital in the United States.
About the Writers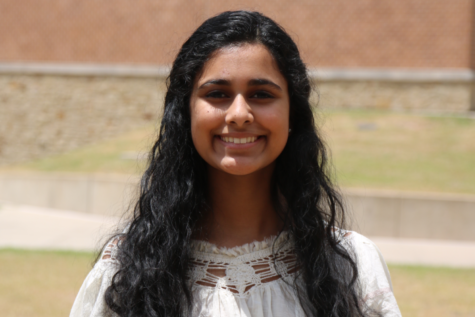 Harshita Avirneni, Spotlight Editor
Harshita Avirneni is a senior and this is her third year on the Vandegrift Voice staff. She joined newspaper because she wants to pursue a career in journalism. Harshita is also involved in UIL journalism, robotics and FCCLA.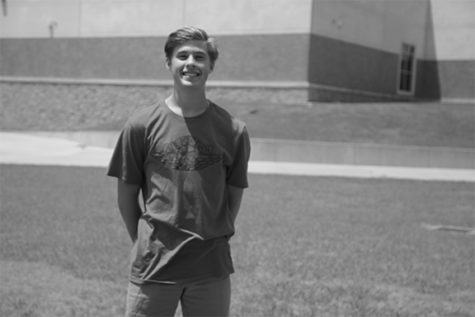 Peyton Klam, Staff Reporter
Peyton Klam is a senior and this is his third year as a staff reporter. He enjoys reading and binge watching tv shows. He also plays baseball for Vandegrift.