Varsity women's choir prepares for National ACDA performance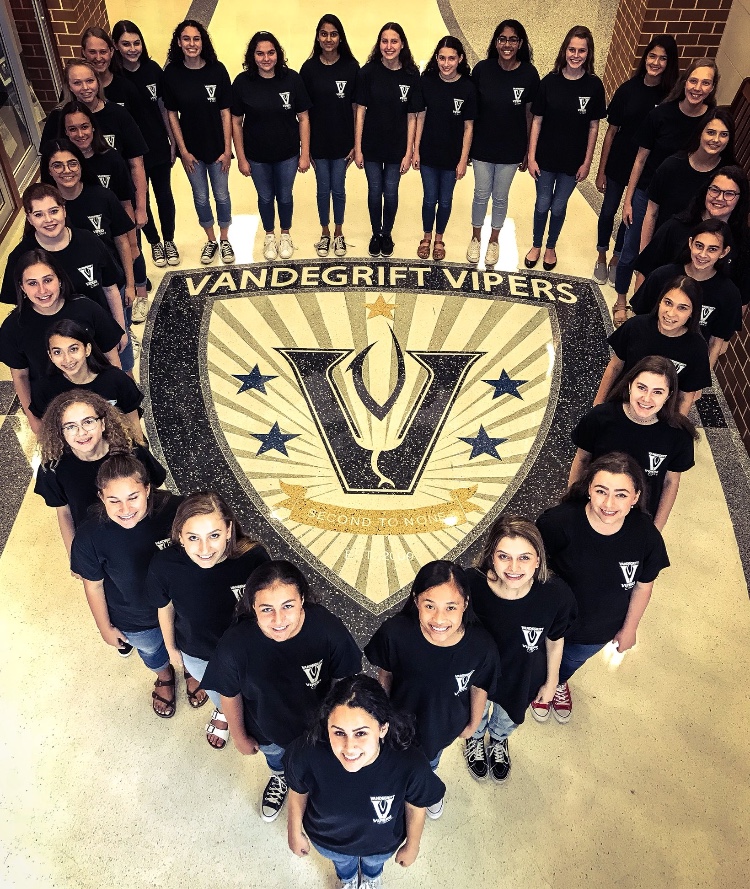 Varsity Women's choir is preparing to perform at the National American Choral Directors Association March 1 in Kansas City, Miss.. At the Oct. 4 Vandegrift Fall Concert, the choir will be performing some of the songs they will sing at ACDA this winter.
"[ACDA]''s a big deal, and choir people from all over the country are coming," choir member Danielle Lelinski said. "A bunch of schools tried out for this thing, and we were one of the few that were chosen. It's a lot more pressure, but it's more fun because we get to travel to do it."
To meet the requirements for performing, the choir had to submit three years of performance tapes to ACDA. Choirs are chosen by a panel of National ACDA representatives, who view each tape and select the performers for that year. Getting selected means the choir will also be featured in the ACDA Choral Journal.
"Being featured in the choral journal is a result of being named this performing ensemble, so it's pretty cool," choir director Michael Zook said. "This is a national publication that goes out to choir directors across the whole nation, both high school, middle school, elementary, church and college. So a lot of people see it which is pretty cool for the school and for the choir to now have national notoriety."
Unlike other performances the varsity choir has done before, this performance will include a string quartet for one song and a guitar in another. The song styles will range from folk to opera, and some songs will be in other languages. They are given a 25 minute time slot to sing all of their material.
"I'm super excited for it," choir member Emily Evans said. "We're singing a crazy amount of songs, [but] it's super different and it's going to be fun."
The choir began to practice at the start of the school year. They have rehearsals every Monday after school for an hour and a half, as well as several retreats and clinics in order to make sure everything is put together for the performance.
"I think we're all going to be really prepared," choir member Emily Schulz said. "Normally with our other performances we would just practice during class, but this time we've had a lot of outside practices so we can learn all of our music."
Three high schools from Texas, including Vandegrift, were chosen this year out of more than 285 video submissions. This will be the first time any school from Leander ISD will be performing at ACDA.
"We've got a great group of girls," Zook said. "There's a consistent turnover of talent in our choir program. They're learning their music fast and it's going to be great."
About the Writers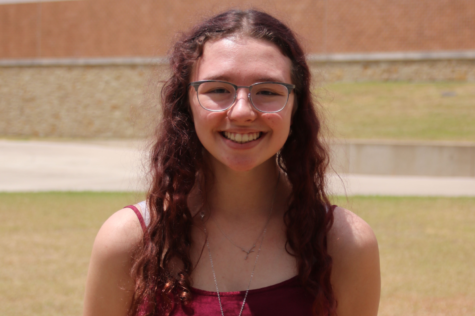 Claire Lawrence, Opinions Editor
Claire Lawrence is a senior and this is her third year on the newspaper staff. She wants to study journalism in college and eventually become the editor of a successful publication. She also enjoys theater and writing music.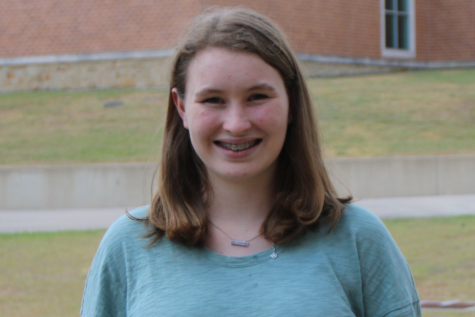 Natalie Brink, News Editor
Natalie Brink is a senior, and this is her third year on the Vandegrift Voice staff. In the spring, she competes in UIL journalism. When she has free time she reads as much as she can and walks her dog. She hopes to pursue a career in journalism after graduation.