A Personal Home Run: Varsity bat boy Chris Lucido gets his first at-bat
After seasons of waiting, senior Chris Lucido got his first plate appearance for the Vipers varsity baseball team on April 7. 
"I took some swings in practice and before the game," Lucido said. "I missed some pitches, but I got some good hits."
Lucido has been the batboy on varsity for four years. It was a special moment for the team to see him step up to the plate before his senior year comes to an end.
"It was really cool because Chris works so hard as our batboy," senior Garrett Moore said. "To see him finally get an at-bat and a hit was awesome."
Lucido was the lead off batter when the Vipers faced Hyde Park. He started the game with a four base hit.
"I was really excited," Lucido said. "I felt like Big Papi (David Ortiz; retired Red Sox player) running around the bases."
Lucido has a lot of support from his friends and family, especially from the baseball team.
"The team had lots of joy and excitement," sophomore Trey Mongauzy said. "He was able to finally get a first hand experience of the game he loves so much."
Lucido was diagnosed with epilepsy as a 3-year-old and later diagnosed with an intellectual disability, which made the moment even more special.
"To see the smile on his face while he was rounding the bases," Lucido's mom, Barbara Lucido, said. "It's just priceless."
Lucido is very involved with the baseball team, forming close friendships. He attends every team dinner, practices, and each varsity game played.
"I like my team around me on the baseball team," Lucido said. "We dab [dance move] and we have a really good time, I like being on varsity baseball."
About the Writer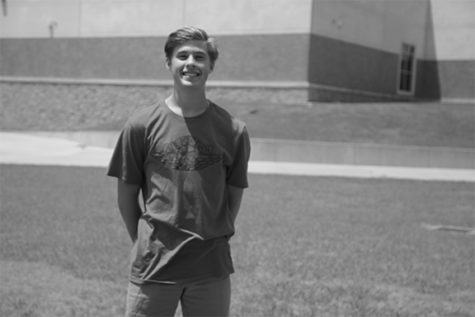 Peyton Klam, Staff Reporter
Peyton Klam is a senior and this is his third year as a staff reporter. He enjoys reading and binge watching tv shows. He also plays baseball for Vandegrift.