Robotics teams advance to super regionals
During the weekend of March 17-18., four robotics teams placed at regionals and will advance to super regionals. Team 11503 Hyperfang also won second place with their connect award for community service. Teams 4546 Snakebyte, 6209 Venom, 11503 Hyperfang and 7161 Hydra will be competing at super regionals during spring break in Athens, Georgia.
"It's kind of bittersweet [when some of your teams win] because we have eight teams and not everyone can advance," Allen said. "Since we have that many teams, sometimes we end up eliminating each other once we get to the tournaments. So, the fact that we still have four teams competing is really exciting. I'm really proud of them, and they've all worked very hard."
Robotics students will have to compete against 13 states in the southern half of the US at super regionals and have been working often outside of school hours.
"Robotics is a way to bring kids from all different parts of our school together," computer science teacher and robotics faculty sponsor Irad Allen said. "Our organization has representatives from just about everybody- it doesn't matter whether you're on the drill team, basketball team, choir or band, everybody's involved so it gives everybody an opportunity to do things they haven't done before."
All of the teams are independent and student-run meaning all 95 students design, build manage and program everything.
"Learning how to problem solve is a big part of it," Allen said. "But the thing that we want them to get out of our robotics program are the people skills that will help them out after high school. And so they learn how to time manage and they learn how to collaborate."
For the upcoming super regionals competition, teams will be making adjustments to their robots in order to up their robot performance and they will also be tweaking their presentations.
"We don't have time to make major changes to our robot," 11503 Hyperfang senior Kendall Cuddy said. "We're going to add a relic arm to our robot since we don't have one right now, we just have the block system. We don't have a lot of time to work."
Each year competitions boast a new theme and this year focuses on the jungle. The relic arm Cuddy hopes to place on her teams' robot will allow the team to grab and maneuver boxes into certain positions in an attempt to gain more points.
"Central Texas is a really competitive place for robotics, so it's actually harder to get to regionals than super regionals," Cuddy said. "We're really hopeful, but we're just focused on supers right now. We're gonna go and kick some butt."
Another senior member of the same team, Kelly Scalpati, said the team had finished a complete rebuild of their robot between competitions, during winter break, stating the team will primarily focus on their presentation.
"We just improve the robot that we have as much as we can," Scalpati said. "I felt great when we advanced [to super regionals]. It was really nice to see our work pay off and to be able to advance as far as we have so far. The team hopes to advance later to the world championship April 18-21. in Houston.
About the Writers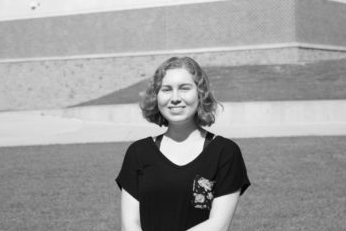 Caitlin McKeand, Co-Editor in Chief
Caitlin McKeand is a senior and this is her second year as a staff reporter for the Vandegrift Voice. In her free time, she enjoys reading, writing, archery, and dogs. Austinite born and raised. She is the Vice President of ASL Honor Society and works for the Riverplace Living Publications for the housing segment. One day she hopes to write a book.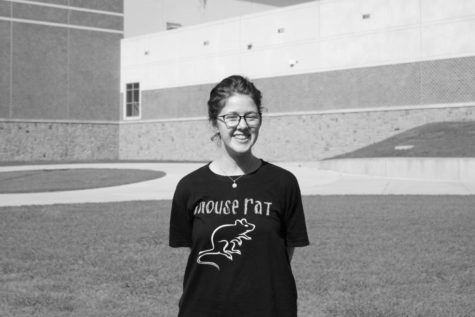 Hadley Hudson, Co-Editor in Chief
Hadley Hudson is a senior and this is her second year on the Vandegrift Voice staff. She is the Editor in Chief for the 2017-18 school year. In her spare time, she enjoys studying, reading, and participating in school clubs. She is a member of FCCLA, HOSA, and Red Cross. She is looking forward to another year in newspaper, and enjoys writing feature stories.