Legacies host spring showoff
 Jan. 31, the legacies will be having a seasonal show off in the competition gym. This performance is held to show the skills they have been working on all year long and help the team get ready for the upcoming competition season.
"This show off is for us to practice our routines in full costume and makeup so we know what it feels like and we can see how everything works," senior Antonia Denison said. "We also try everything on a gym floor because that's the environment that we are going to be competing in. The show allows our family and friends to come and see the show if they can't make it to the competitions."
This season is a lot different from last. They have been working on different skills and combinations that makes the team and individual dancers better as a whole.
"This season is different from last year because we're going to more competitions that are also bigger than what were used to," senior Antonia Denison said. "Our team is bigger than the past years so were competing against bigger schools in a different division and in different categories"
Each year the legacies add their own flare to every routine that they perform. Different people have inputs on every aspect of their dances.
"We choreograph some of the dances," senior Barclay Bull said. "The senior officers choreograph the senior class ensemble and the same thing with the junior officers. We have outside choreographers come in to do our team pieces and then our directors always set our kick dance."
Although there are a lot of different age groups on the team, This season is hardest for the seniors, being there last season with some of the people that they are closest to.
"It's really bitter sweet being a senior this year, senior Destiny Haynes said. "Im super tired, my body is super tired, but its devastating because all of those girls are like my sisters and this place is like my second home. It's going to be hard leaving it behind because of them. It feels like i'm leaving my family."
About the Writers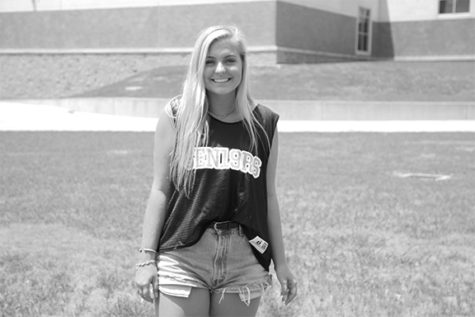 Hallie Locke, Social Media
Hallie is a senior at Vandegrift this year. This is her second year on the Vandegrift Voice staff. When she's not writing for the Voice, she loves hanging out with her friends or spending quality time with her family. She will be attending the University of Tennessee in Knoxville next fall.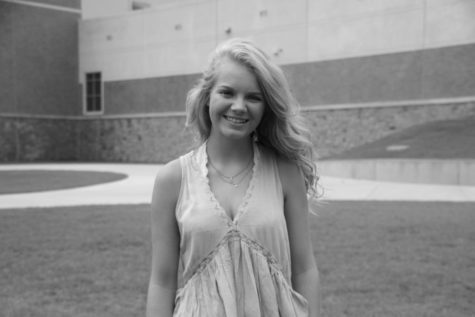 Blakely Dimiero, Staff Reporter
Blakely is a junior and this year is her second year on the newspaper staff. She loves to be taking pictures and out with her friends. She owns her own online blog and photography website. She is also involved in yearbook. She loves to workout and try fun new things to do.