Junior's business lands her appearance on Rachael Ray Show
Who knew something as small as baking cookies with Grandma as a child could turn into a booming business? Junior Madeline Smyser appeared on the Rachael Ray Show yesterday in a video about her baking business, Madi's Munchies. Now Smyser is facing the challenge to sell $100,000 worth of baking goods by August of 2018, her goal looking more achievable than ever after after her appearance on the show.
"It didn't really feel real," Smyser said. "It was so cool."
The head producer of the show contacted Smyser on Nov. 9. After being told to record her own footage of her baking Madi's Munchies, with instruction from the producer of the show, Smyser was informed her video could possibly be live on the show. She was pleasantly surprised when told her segment on the show would air on Dec. 4, despite never having been on TV.
"I knew someone from Tom Ferry's inner circle had a connection to one of the producers of the Rachael Ray Show, so I kind of knew that something might happen," Smyser said. "I sent a package of my different cookies to New York for the producers to try."
Madi's Munchies started Jan. 2017 and was branded in August after motivational speaker Tom Ferry challenged Smyser to sell $100,000 in revenue by next August, one year from then, and in return, he would give her $5,000.
"He had a Q&A time one of the mornings and my dad convinced me to go ask him about what I could do to grow my business," Smyser said. "Somehow I got up the courage and did it, in front of over 5,000 real estate agents from around the world. He gave me some really good advice, and then made me a bet. Obviously, I accepted his challenge and I've been working hard to reach that goal ever since."
What started out as a tradition with grandma had become a booming opportunity.
"I had started making granola bars for myself, just to eat in my lunch," Smyser said. "My dad had the idea to take my grandmother's recipe and deliver warm cookies in Steiner Ranch. I tried it out, people loved it, and so did I."
Smyser's grandma has been supportive through her journey.
"She's very proud," Smyser said. "She helps out whenever and wherever she can."
Smyser's cookies can be ordered and shipped nationwide from www.madismunchies.com and found at Planet Sub's Cedar Park location.
"I'm definitely enjoying it right now, and it has been a huge learning experience," Smyser said. "I'm just going to see how it goes, and where I am at the end of it will determine if I keep going."
View Smyser's segment here.
About the Writers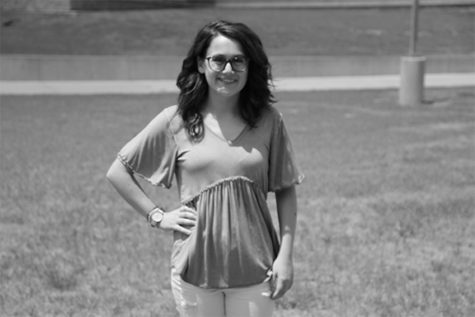 Jennifer Walker, Editor-in-Chief
Jennifer Walker is a senior and this is her third year on the newspaper staff. Jennifer took Journalism during her freshman year and fell in love with the journalism department. When she is not in newspaper, Jennifer can be found in the broadcast studio or working on a piece for AP 2D Design. She will study Communication Design in the Honors College at the University of North Texas next year.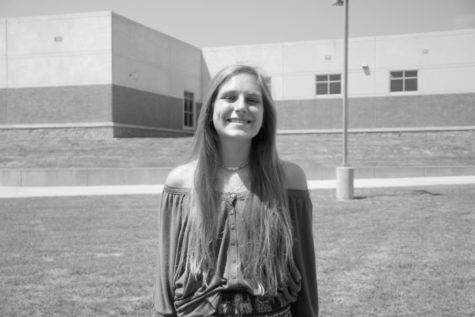 Lanie Malone, Staff Reporter
Lanie Malone is a junior at Vandegrift and this is her second year on staff. She would like to major in journalism at the University of Texas in the future. Lanie enjoys writing personal columns and personality pieces reflecting daily life, as well as doing interviews with the surrounding Four Points area. She hopes to improve her writing skills and go beyond her comfort zone to this year in the Newspaper.