Seniors celebrate submitting college applications
Last Thursday during PIT, I Applied Day was held in the lecture hall with the help of the guidance counselors, the Parent Teacher Student Association and Viper Nation to allow students to celebrate the submission of one or more college applications. The event featured snacks, a picture area and a raffle.
This idea stemmed from other schools in the district, who have done something called Complete for a Treat. Vandegrift has done something similar by offering morning donuts in the past, but no one participated in the event so the celebration was moved to PIT.
"We really just want it to build that culture, that students are applying early to help them in the process and give them a better chance," College and Career Transition Coordinator Sarah Spradling said. "I hope the students relax because I know [applying for college] is very stressful, so number one that's what I hope for my current seniors."
Spradling hopes that younger students will see that seniors are getting their applications done on time, posting their names up on the college wall, and submitting scholarships. Sixty percent of seniors submitted an application before Nov. 1, without including the students who completed and submitted applications specific to a particular school.
"This is huge to have over 50 percent of our class is awesome and very exciting," Spradling said. "I think as we're growing, we're just seeing more of our students are on top of it. I'm really proud of the seniors for taking advantage of the resources that we have available to them."
Spradling particularly enjoys when seniors come to the events hosted by the school for help in the application process.
"I'm really proud of the seniors for taking advantage of the resources that we have available to them like College Jumpstart, the summer classes and coming in for senior workdays," Spradling said. "I find it fun to get to know seniors as they're coming in and reading essays. I feel like I get a little glimpse into [them] and [their] lives. I'm proud of them."
Seniors had the opportunity to celebrate their accomplishment by choosing to attend the I Applied event.
"I came here because I knew there was free food and I was proud of myself so why not celebrate it," senior Madeline Ward said. "Applying to college can be a really long and scary process and if you don't have the right resources you can really end up falling flat on not finishing them."
Ward has applied and been accepted to Northern Arizona University with $28,000 worth of scholarships and is excited about heading to college.
"I'm going to be going to college out of state which can be really scary," Ward said. "Moving to a whole new state and trying to get used to your new surroundings and meeting new people can be scary, especially as someone who has a lot of social anxiety, but I know I'm gonna be able to get through it."
Senior James Hofstadler is also excited to go to college and nervous to move away.
"It feels a lot better to have my college applications done and to take a break before the next round is due," Hofstadler said. "It's pretty cool that they put this celebration on so that we can have a little break and have a good time."
About the Writers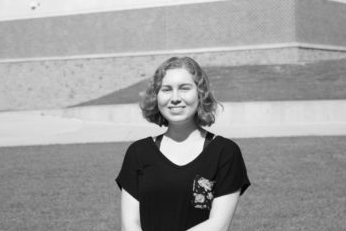 Caitlin McKeand, Co-Editor in Chief
Caitlin McKeand is a senior and this is her second year as a staff reporter for the Vandegrift Voice. In her free time, she enjoys reading, writing, archery, and dogs. Austinite born and raised. She is the Vice President of ASL Honor Society and works for the Riverplace Living Publications for the housing segment. One day she hopes to write a book.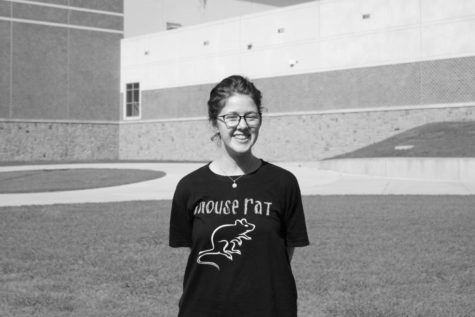 Hadley Hudson, Co-Editor in Chief
Hadley Hudson is a senior and this is her second year on the Vandegrift Voice staff. She is the Editor in Chief for the 2017-18 school year. In her spare time, she enjoys studying, reading, and participating in school clubs. She is a member of FCCLA, HOSA, and Red Cross. She is looking forward to another year in newspaper, and enjoys writing feature stories.