Kirsten Mulligan receives first 'Change Our School' Award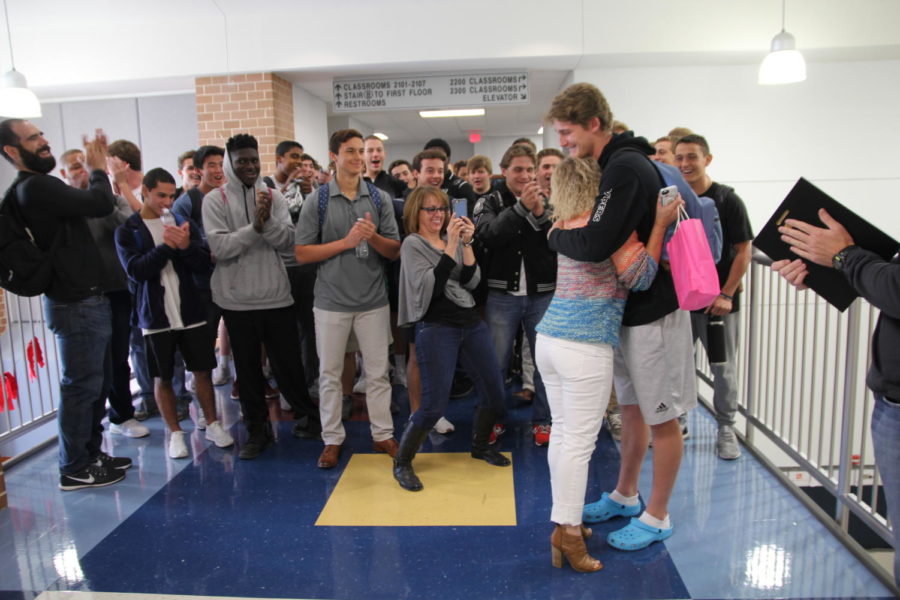 This morning one of Vandegrift's most respected teachers was brought to tears by something she could have never expected. The typical dance celebrations that take place on Fridays in the English hall took a memorable turn that English teacher Kirsten Mulligan will cherish for years to come.
Today during the passing period between first and second period the football team presented the first ever "Change Our School" Award to Mulligan for the amazing amount of work she has done for the school. Mulligan is the first recipient of this award, which is a tradition the football program hopes to carry on.
"The idea behind this award was that we wanted to recognize someone who does not receive a lot of credit for the work they do," Drew Sanders, Head Football Coach, and Athletic Coordinator said. "We wanted to find unsung heroes at Vandegrift High School and let them know that we do know and we do care, and in some way make them feel good."
The coaching staff decided unanimously Mulligan was the person who should receive the first award. Mulligan coordinates the Pink Out Week, Relay for Life and is the English department chair. She is one of the original Vipers that has worked at the school since it opened.
"Mrs. Mulligan was an easy pick for the first recipient. if you have met her she is super outgoing, and will make you smile even if you're having a bad day," Sanders said. "She's a great person and loves being around kids so we thought what better person for the first Change Our School award than Mrs. Mulligan."  
Mulligan was at a lost for words when it came to giving her own reasoning as to why she has been given such a great accolade.
"I felt kind of silly because I don't do anything special, I don't feel like I deserve this," Mulligan said. "I feel a little undeserving because I don't do anything that a lot of other people don't do, and I just do what I do I just genuinely believe in Second to None, I have never worked with so many people who work so hard and love what they do, so I really do believe that Vandegrift is Second to None."
Sanders said there are certain people, who if they weren't at the school, the school would be different. Mulligan is one of those people.
"She is in the fabric of our school and makes Vandegrift Vandegrift," Sanders said.
For now, the football program can take heart in the fact that they have brought all the joy Mulligan could ever hope for.
"It's awesome. I can honestly say this recognition is up there with getting married and having my first kid and then having my second kid. It means a lot when it comes from your coworkers and the kids you've had in class that you see out on the football field or out in the hallways," Mulligan said. "It's genuinely the best thing professionally that has ever happened to me, it's just so special."
When asked about how this award could encourage other teachers and faculty to become the best they could be, she responded with an answer that you could only expect from someone so caring about the wellbeing of the school community.
"Just be true to yourself, I do what I do because I enjoy it," Mulligan said. "We are truly a campus with amazing teachers and amazing students and amazing parents, and I think it's important to remember that we are people first, and if we believe in what we do then good things will come."
About the Writer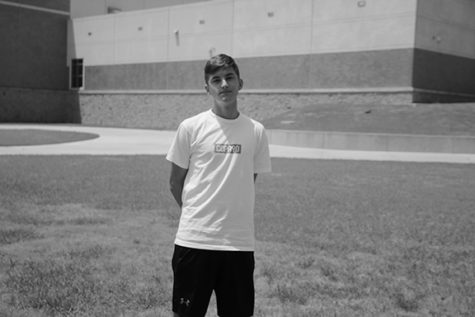 Miguel Blanco, Staff Reporter
Miguel is a senior and this is his first year on the Vandegrift Voice staff. He enjoys learning about history, spending time with his friends and loves anything about soccer.