Meeting to discuss RM 620 and RM 2222 road improvements
The Texas Department of Transportation will host a meeting tonight in the cafeteria at 6:30 p.m. regarding the expansion and improvement of local roads RM 620 and RM 2222. The meeting will be followed by a public comment period where students, parents, commuters and businesses are encouraged to voice their opinion on the project proposal.

"The meeting today is a part of the official process in order to get environmental approval for the project," Brian Thompto, Steiner Ranch Neighborhood Association President, said. "In order to start construction, the project plans need to pass through the environmental process."
The meeting tonight is the official hearing where those for and against the project go on record as part of the environmental assessment. Pending the outcome of the assessment, construction on the road improvements is planned to begin in 2019.
"In addition to trying to improve the traffic flow, one of the effects of this project will also be addressing safety," Thompto said. "I think everyone knows that during the peak travel times, especially in the morning, delays on 620 and 2222 make traffic such a burden to students, it makes kids late to school, and that's lost productivity time."
The proposed improvements are as follows:
Addition of two lanes on RM 2222 through River Place Blvd/McNeil Dr.

Improvement of RM 2222 & River Place Blvd/McNeil Dr. intersection to allow concurrent left turns.

Addition of new connecting bypass road between RM 620 and RM 2222 to allow concurrent flow of northbound and southbound traffic between RM 620 and RM 2222.

Additional lane of travel along RM 620 from Steiner Ranch Blvd north to the new bypass.

Median barriers along RM 2222 north of the bypass to RM 620.
"At the meeting tonight there will be diagrams and exhibits so people can look at and be able to understand, visually, what the project entails," Thompto said.
An open house will be held from 5:30 p.m. to 6:30 p.m. where attendees can review the information regarding the project, discuss with project staff, and ask any questions.
"Students have such busy schedules now a days that every minute we can give back to them is valuable," Thompto said. "I'm hoping that the improvements in the road are ultimately able to give time back to students, parents and the entire community so we can all lead more productive lives."
For more information on the meeting, construction process and proposed road improvements, please refer to the links below.
Official TxDOT meeting announcement
About the Writer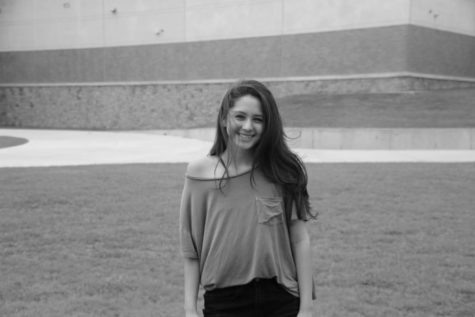 Lily Beth Kerr, Staff Reporter
Lily Beth Kerr is a junior and this is her first year on staff. She participates in Key Club, Yearbook and National Honor Society. She is also a member of the track and cross country teams. She aspires to be a photographer and wants to attend the University of Colorado at Boulder.