Robotics is introduced to a new game for season
Robotics is the best way for young students to get hands on learning about computer and robotic design. The school program allows students to have a live problem solving situations in competitive based games.
"This year robotics will be more challenging," sophomore Cole Ibañez said. "In the past years we had more speed based challenges but this year involves more skill and fine adjustment so not only do you have to be fast but you also have to be accurate."
On Sep. 9, the robotics team was introduced to their brand new game for the season. Each season the game is different and the teams must work to successfully complete the game. This year the game was designed by Disney.
"There are two 20-30 second autonomous periods in the beginning where you are not allowed to touch and of your controls or anything," junior Angela Phan said. "The robot has to scan a colored jewel and decide which jewel to push off. Then the robot has to pick up a box and put it into a scoring area and you get points based on that. After that, you park your robot on a balancing area and then have a two minute designing time where you have to make a design in the scoring area with the boxes. After you finish making one of the six designs you have to get the relic and move it outside the field."
The game takes about two minutes in total to complete. The team spends all season preparing for this, and this game in particular is a little different from ones in the past.
"The unique thing about this game is that there are a lot of components that are kind of difficult," Phan said. "They have mechanisms that are different from other games because the others games had more simple machines but for this one it requires more out of the box thinking and you have to be more innovative with your designs"
The team uses all resources, new and old when trying to design their robot for the upcoming challenge.
"In order to prepare for the game, our team's looking at all the past challenges and the past robot designs," Ibañez said. "We are also teaching different members of our team new CAD(Computer Aided Design).
Robotics is a very large commitment for students to undergo. They must manage extracurriculars with school work and social lives which can occasionally be stressful for the members.
"Time management and keeping up with my grades is definitely a challenge," Phan said. "The fact that everyone in there is so committed you feel like you have to be committed too and you have to sacrifice some parts of your school education and donate that to robotics but it is very worth it because it is one of the clubs that involves real life experiences because there is a lot of student involvement and team cooperation."
About the Writers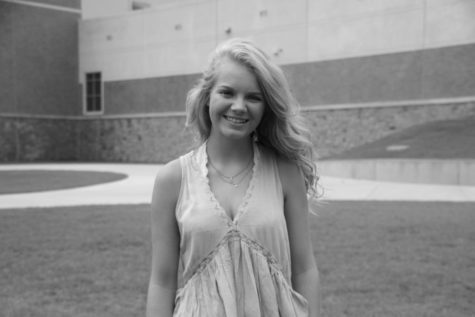 Blakely Dimiero, Staff Reporter
Blakely is a junior and this year is her second year on the newspaper staff. She loves to be taking pictures and out with her friends. She owns her own online blog and photography website. She is also involved in yearbook. She loves to workout and try fun new things to do.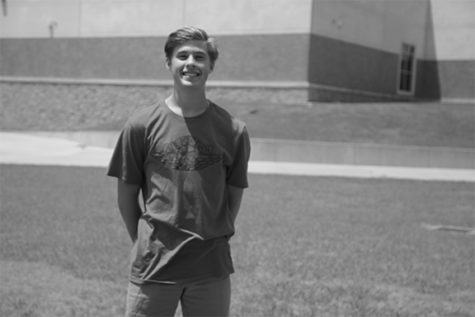 Peyton Klam, Staff Reporter
Peyton Klam is a senior and this is his third year as a staff reporter. He enjoys reading and binge watching tv shows. He also plays baseball for Vandegrift.