Art installations appear on campus
For the end of the year, every one of art teacher William Wright's classes above art one participated in an installation showing across the campus. An installation art piece is a 3D work that is area specific and intended to change the perception of the space.
"I thought it would be a send-off and end-of-year thing, but I actually wish that I had done it a little earlier to give them more time to do it and more time on display," Wright said. "But, you live and you learn."
Wright explained that there was no overall theme and, even though the artworks were meant to fit a theme individually, what the students had picked out in January didn't stick.
"They had to write me a proposal in which they told me where they were going to put it, what they were going to make it out of, and how it was going to fit their theme," Wright said. "Then I had to get permission, or I tried to get permission and give a heads up to as many people as I could."
The students had a total of about five weeks to work on their projects and a week for setting them up.
"I think it's an important part of art; putting it on display," Wright said. "You can make art just for yourself, but most of the time you need to get it out there, and it is an experience to put it into an environment instead of having it hidden away. "
Junior Samantha Levy created her art project out of an umbrella, turned upside down to look like a city.
"I created a base, a painting, that looks like streets and water, made buildings out of styrofoam and glued it all together, turned it back the right way and hung clouds on it, and hung it above a stairwell," Levy said. "I didn't like painting styrofoam actually, it was hard. And it looked really bad and took forever to dry and they were little cubes, so I had to hold it, but I would get paint all over my hands and I didn't like how it turned out."
After placing her piece where she wanted it, she later realized that another student tore it down and she was unable to figure out where it went.
"It's just gone, I never found it," Levy said. "But [in terms of making her piece] I learned that if you don't like something you're making, you just need to keep making it until you finish it completely, don't give up."
Other students in the class weren't free of mishaps either.
"The installation art piece, we were supposed to build an art piece for a location, so I did arms and legs," sophomore Zeke Garza said. "I laid plaster all over my arms and legs. I wrapped plaster bandages around my body. It took a really long time and it tore a bunch of hair off my arms. I was supposed to use vaseline, so that wouldn't happen, but I had no vaseline, so I just used oil."
Garza claimed the plaster was his favorite part.
"The least favorite part was installing it because it fell apart as I was installing it, so I just left it," Grad said. "[the arms and legs were] supposed to fit a theme, but we all just did wherever we wanted to place it."
The art pieces will continue to hang from their designated spots until the school year is over.
"I think it's all really good," freshman Grisha Shields said. "I've seen it in the halls and it's really beautiful."
About the Writers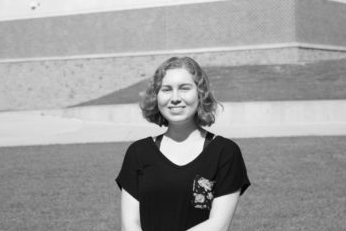 Caitlin McKeand, Co-Editor in Chief
Caitlin McKeand is a senior and this is her second year as a staff reporter for the Vandegrift Voice. In her free time, she enjoys reading, writing, archery, and dogs. Austinite born and raised. She is the Vice President of ASL Honor Society and works for the Riverplace Living Publications for the housing segment. One day she hopes to write a book.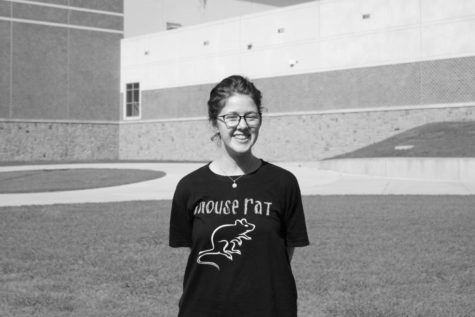 Hadley Hudson, Co-Editor in Chief
Hadley Hudson is a senior and this is her second year on the Vandegrift Voice staff. She is the Editor in Chief for the 2017-18 school year. In her spare time, she enjoys studying, reading, and participating in school clubs. She is a member of FCCLA, HOSA, and Red Cross. She is looking forward to another year in newspaper, and enjoys writing feature stories.